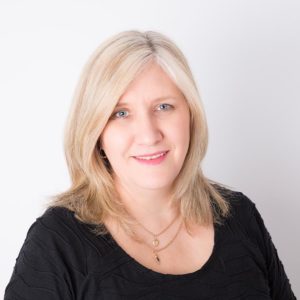 Welcome to Kerri Goldsmith Photography (previously known as Kerri Donsky Photography).
I'm a daughter – a sister – a wife to my ever so supportive husband – a Mum and step-Mum – a Nana to the most adorable little boy & three girls – and have 2 fur babies.
Established since 2012, I have a background of nursing and midwifery and hence very comfortable with children and babies and have their safety always as the utmost importance during any session. I am fully immunized.
Photography is my passion and capturing special memories for you to treasure always is my greatest wish. Hence my motto – Capturing the Moment, the Memory and the Emotion.
I specialize in newborn photography & love to capture these memories not long after coming home from hospital while so tiny and only offer these sessions in my home studio. I then love to capture your little one's growing through their 1st year milestones – Sitter & 1st Birthday, along with special events like Christmas. A maternity session will record that beautiful bump that holds a miracle within.
I have attended in-person-training workshops with world renown newborn, maternity & family photographers:
2016
Newborn workshop with Amy McDaniel – Dewdrops Photography (USA), Nicole Smith – Nicole Smith Photography (USA), Jade Gao – Photography by Jade(Aust), Nicole Druce – Life Cycle Images (Aust)
2017
Newborn workshop with Nicole Druce – Life Cycle Images (Aust)
Maternity workshop with 'Bellissimo Bellies' run by Erin Hoskins – Erin Elizabeth Photography (Aust) & Alli Peck – Glow Portraits (USA)
Newborn workshop with Connie Lawson –  Connie's Magic Moments Custom Portrait Photography (Aust)
2018
Family & Children workshop with 'Horizon Within' run by Leah Robinson – Leah Robinson Photography (Aust) & Anja Photography – Anya Photography(USA)
Newborn & Maternity workshop with Anja McDonald – Anja McDonald Photography (Aust)
2019
Newborn workshop with Amy McDaniel – Dewdrops Photography by Amy McDaniel (USA)
I am a member of the Professional Photographers' Association Queensland as a Certified Professional Photographer.
I have participated in Online-training workshops & courses:
2012 – Bree Franklin –Tiny Dreamers (USA)
2016-2019 – Milky Way (USA) 2-4 each year
2016-2019 – Kelly Brown numerous each year
2016 & 2017 – Baby Summit conferences locally (co-orodinated by Kelly Brown) with workshops by many world renowned photographers.
2012-2019 – various editing & newborn courses with world renown photographers
I also love to capture special memories of children and also don't forget yourself with a family session – so many times we focus on our children and as a parent we forget to include ourselves, your children want to remember you with them as they grow up.
My home studio is based in Wishart – on the southside of Brisbane and travel for on location sessions.
Thank you for visiting my website, enjoy and I look forward to capturing special memories for you.
Kerri