My aim is for more than just a photo session but an amazing photographic experience with a relaxed, creative and fun session so you have those beautiful special memories of your life today to then remember for years to come. I want you to have more than just digital files on a USB that get filed away and you don't see, but also beautiful WALL ART or Art pieces to display in your home to always see!
Depending on the type of session I will be spending 6-20+ hours with each family. This includes everything from your initial email or phone call to you collecting your beautiful artwork and digital files.
Your portrait experience is set out in the below steps
Step One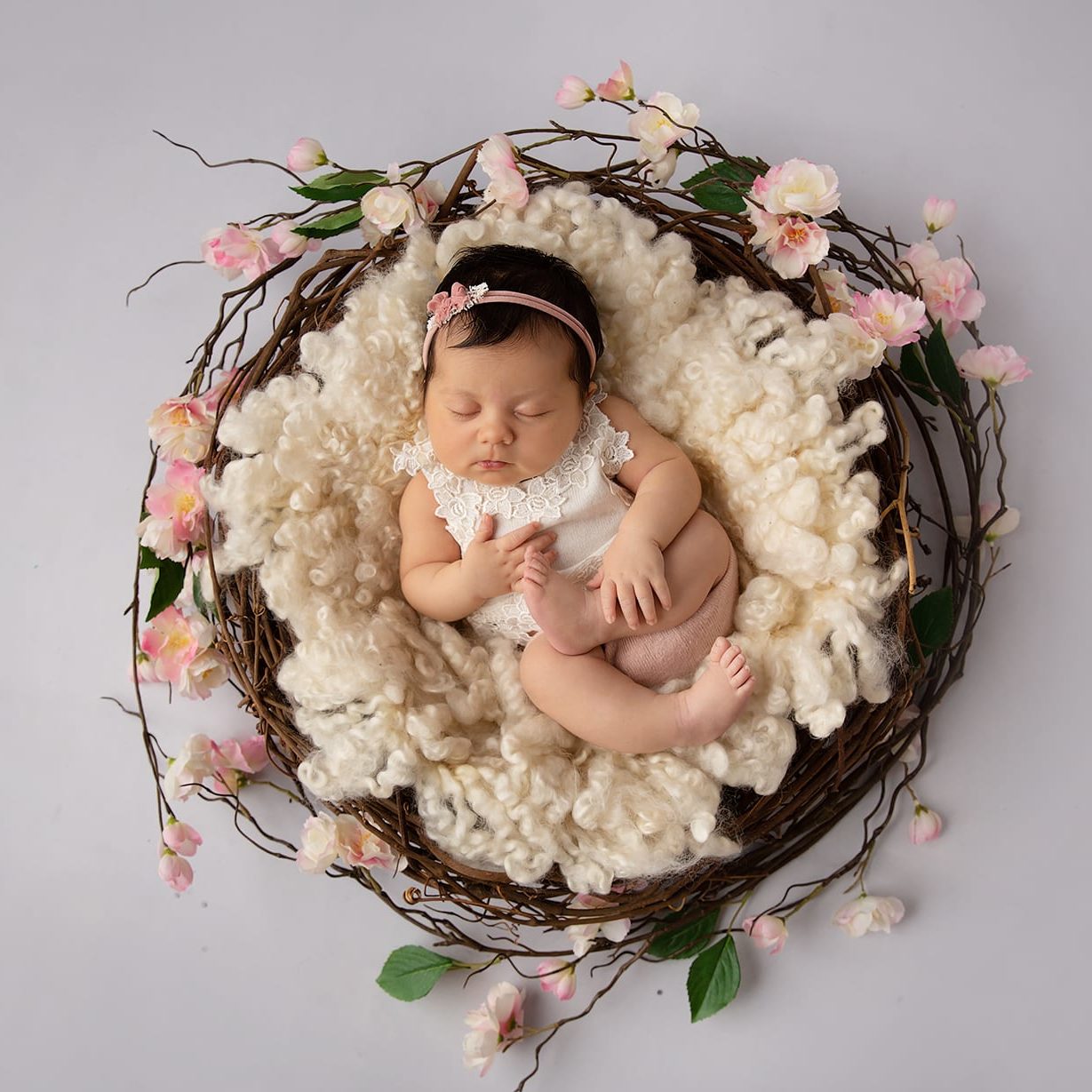 Your initial enquiry via email or phone call.
I will then speak to you on the phone you to discuss my pricing and explain what is involved in my session and provide you with a copy of my session pricings and deposit details.
Step Two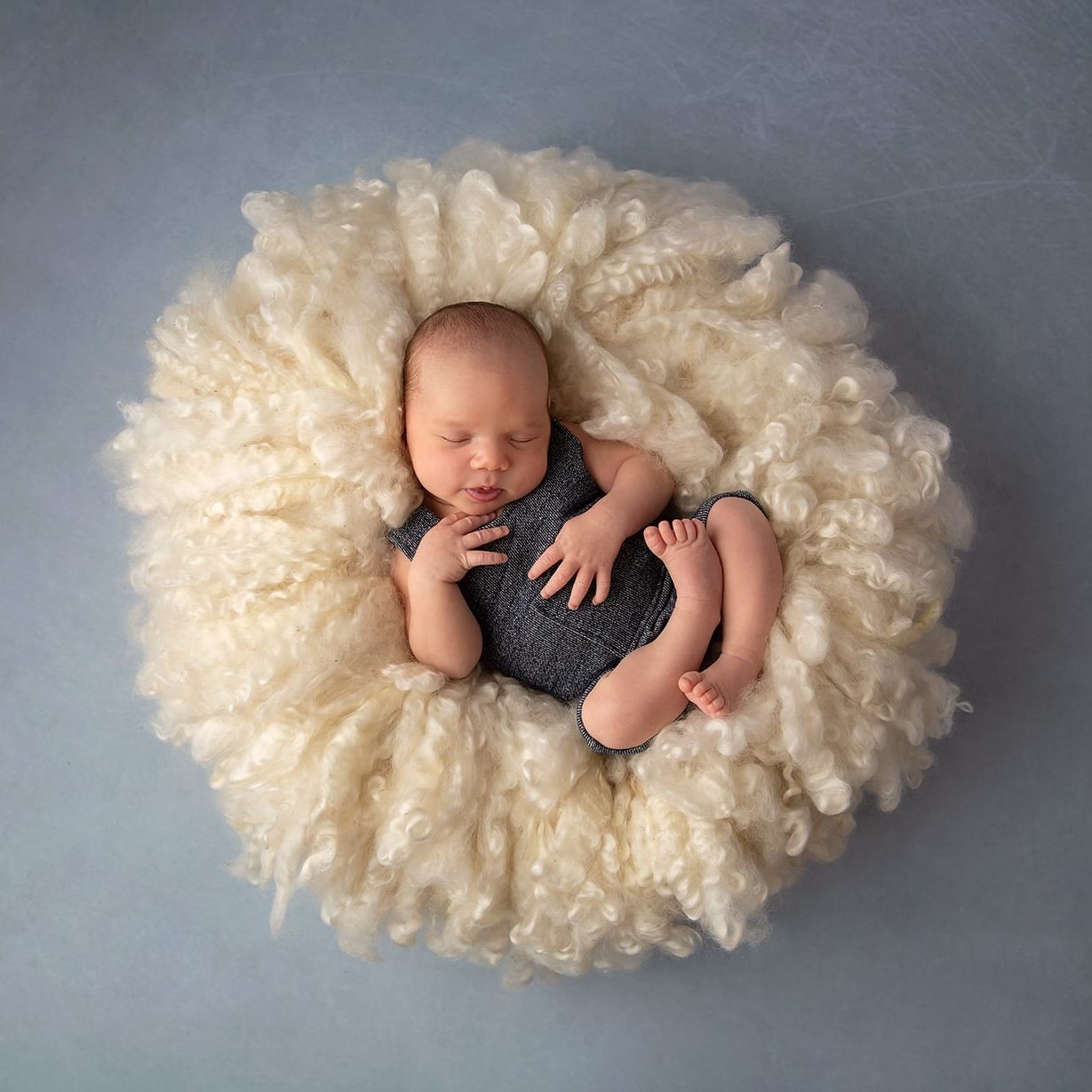 Your booking – confirmed with a deposit.
I will invite you for a pre session consultation to plan your session and view my studio (if booking a studio session). Here we custom design your session as detailed or casual as you like to build around the unique personality of you or your family.
If circumstances prevent you from coming to my studio we will do via a phone call. However I do really prefer my newborn session bookings to view my studio as this helps for being calmer on the day knowing what to expect as all those hormones are changing after birth and I was to alleviate any stress for you.
Newborn session – we will discuss colours you would like to incorporate, view my many props and fabrics and outfits. And discuss any particular poses you love.
Maternity – view my maternity gowns or fabric you may like to use during your session and let me know what look you like.
Cake smash or 1st birthday – we will discuss background colours, balloons and props
Children & Family – we will discuss the look you are wanting to capture
Step Three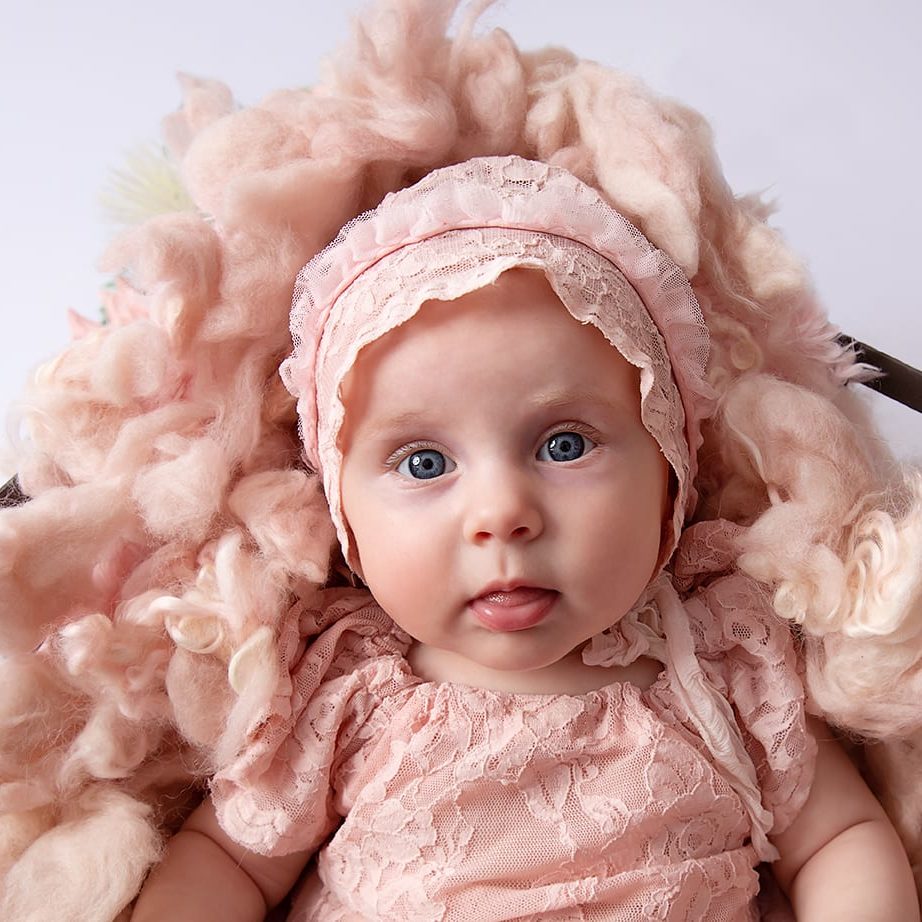 Leave that to me – that's my setting up for the session.
This is when I incorporate all we discussed in our pre session consult.
Step Four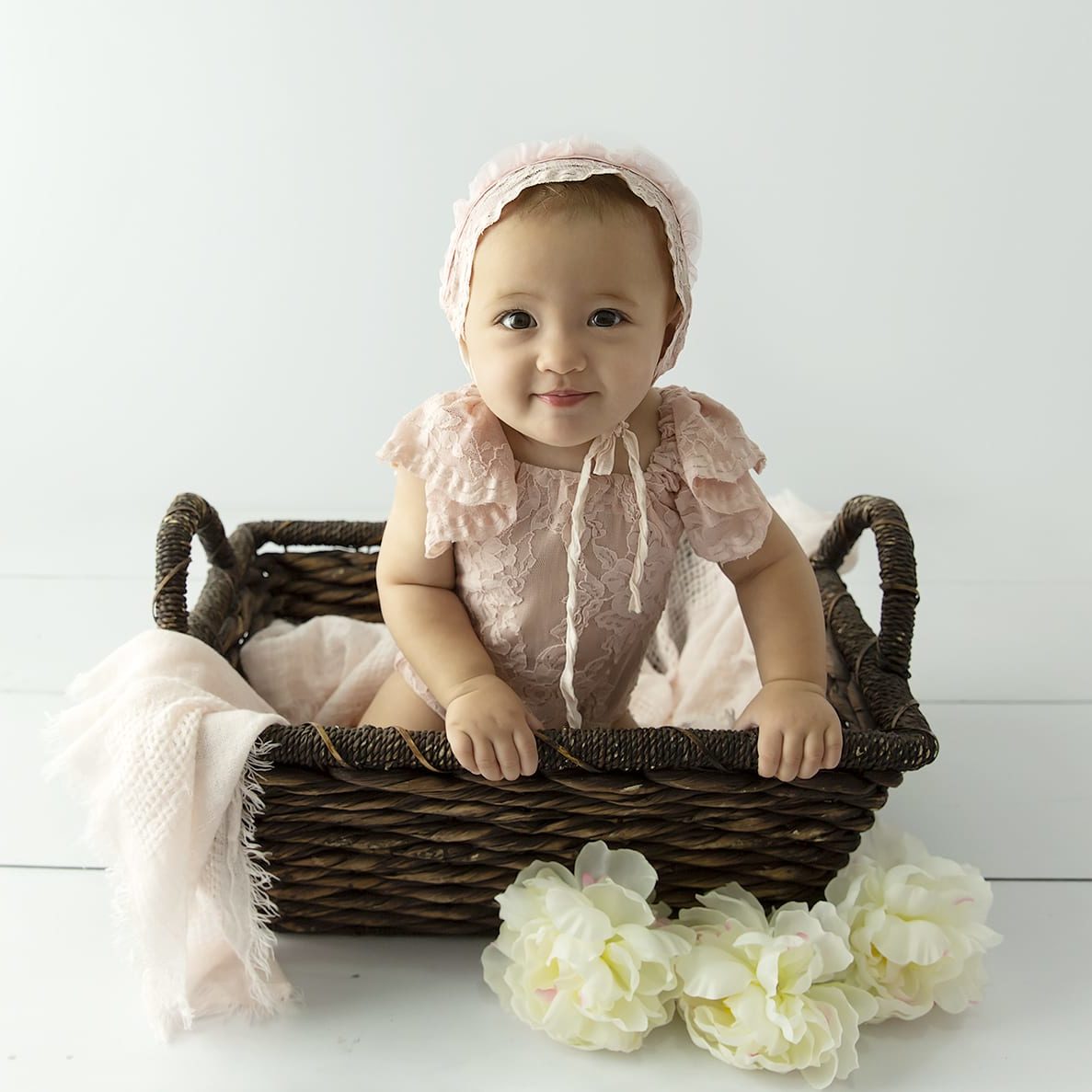 Your session
I spend a little time getting to know everyone attending the session and for newborns allowing a top up feed if this is required
Then we simply work our way through the photoshoot and adjusting to suit you and our "subject", generally we know when everyone has had enough
Newborn session – you simply sit back and relax (heaven knows you need this rest), if I need a parent to 'spot' (help) with any poses I will have you hands on or close by for your baby's safety.
Children – you may need to help out standing near me (close to camera level) if we need their attention.
Then you simply go home and relax and leave the rest to me – generally allow up to 3 weeks for viewing of your images.
Step Five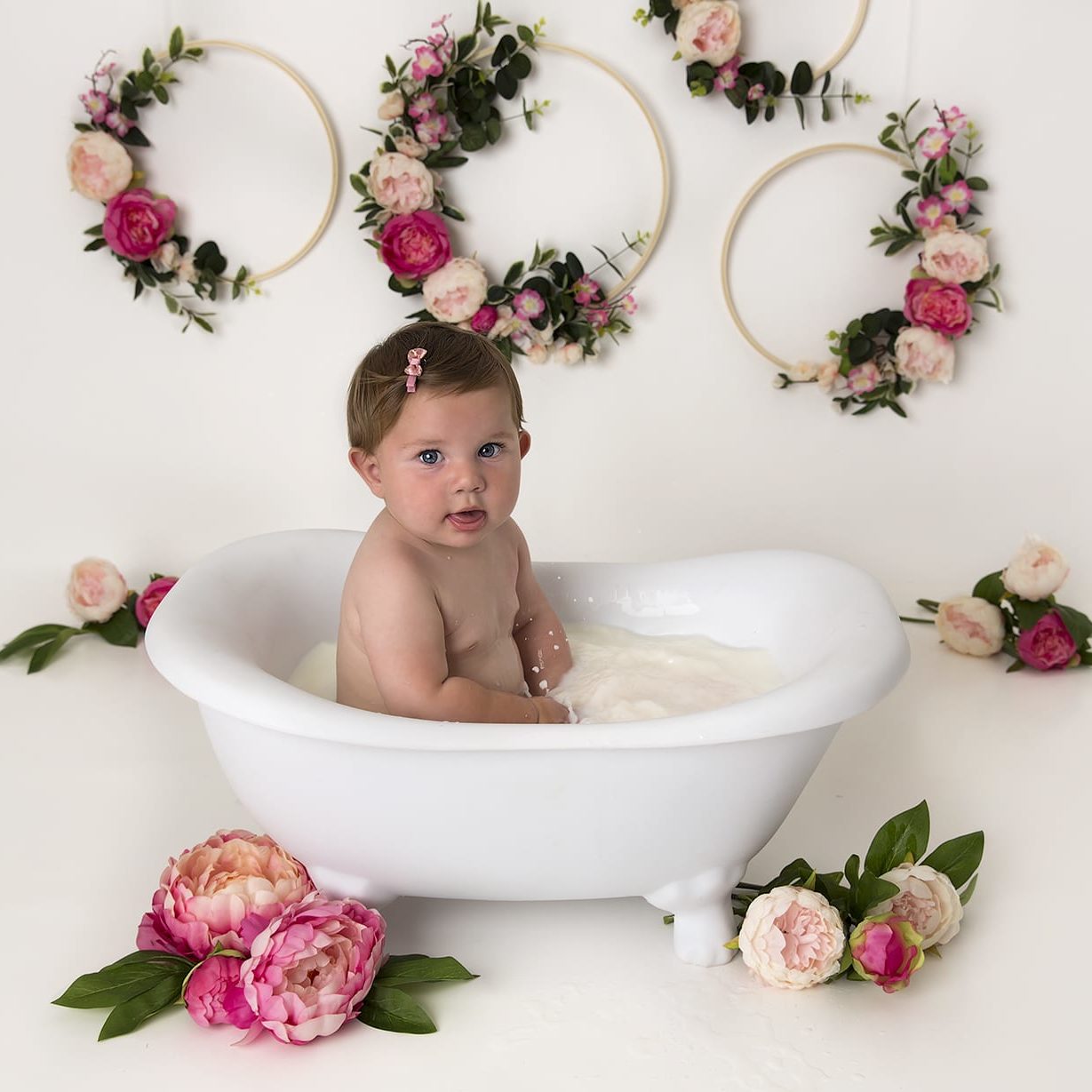 Sneak Peek
I will give a sneak peek via social media (but if you don't wish for this we won't) usually later the same day or next day. I will continue to edit your gallery, design your viewing and then make a time for you to return to view.
Step Six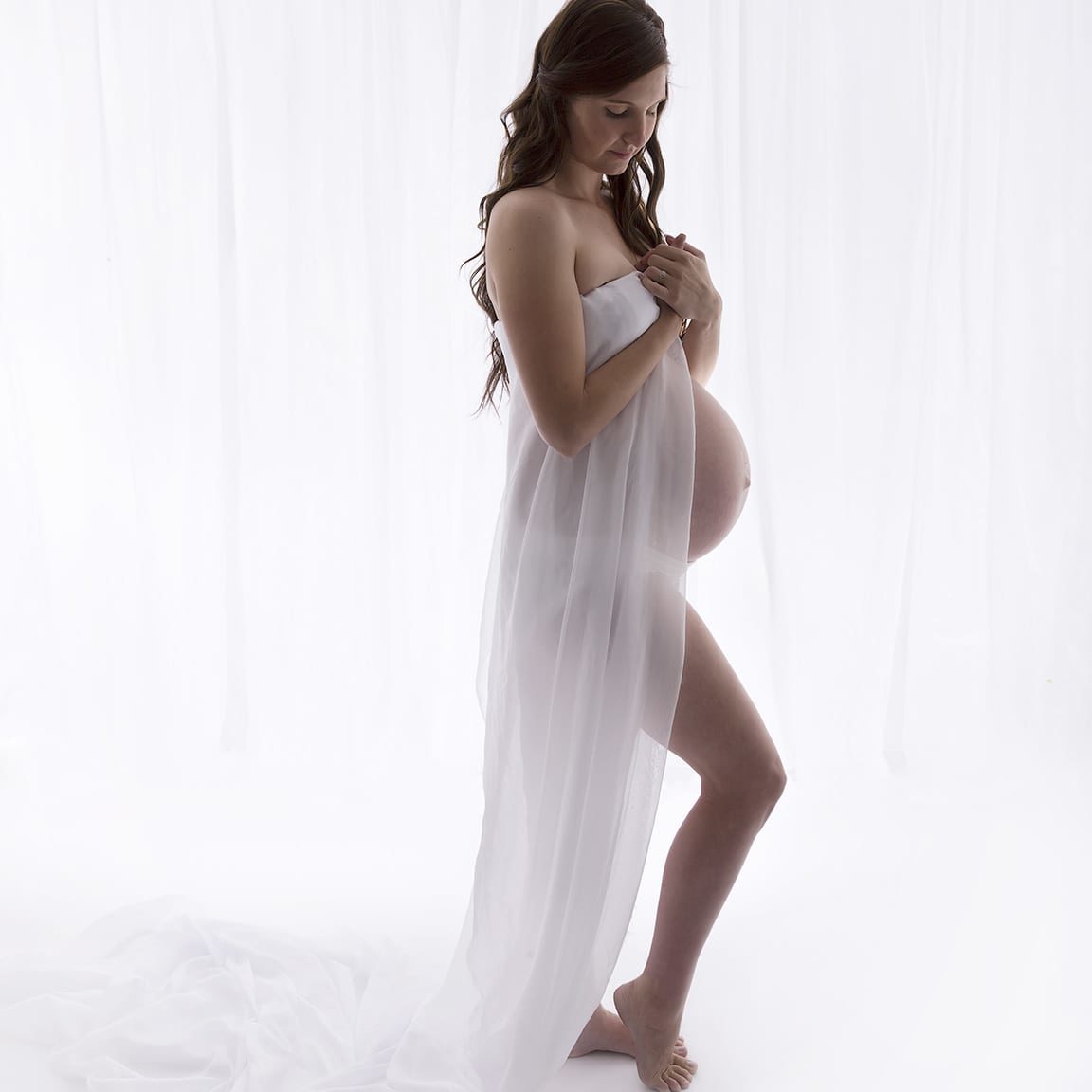 The Design Consult
The design, viewing and ordering appointment is done in-person by returning to my studio, generally allow 2-3 weeks from session. This is when you get to enjoy the images from your amazing session for the very first time (other than your sneak peek). Here you will watch a beautiful slideshow and then I will help guide you through the selection process and create your own Wall Art collection, prints and digitals.
Step Seven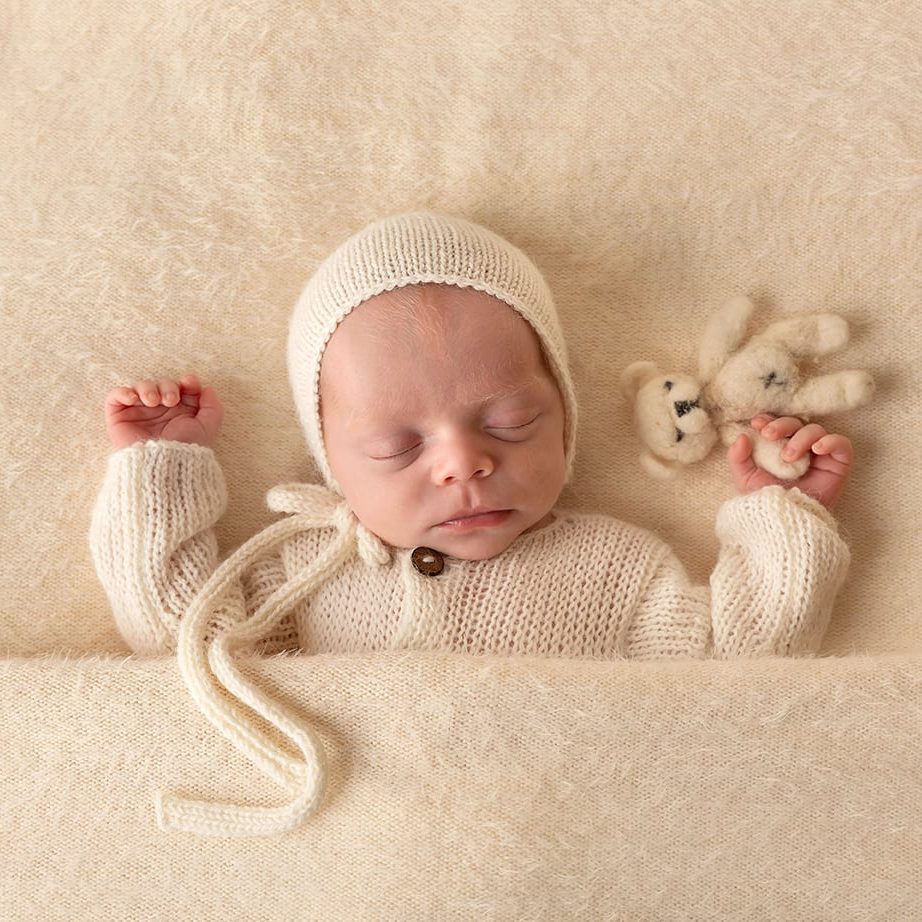 Digital Retouching
I will do any further retouching to your chosen images, send digital files for print to my Professional photo lab for Wall Art and prints. Meanwhile I will place your chosen digital images on my custom USB. When prints are back from the lab I will give a final quality control check before packaging ready to hand over to you.
I will then arrange for you to pick up from my studio or delivery to you. (Any postal/courier delivery will incur the additional costs)
Step Eight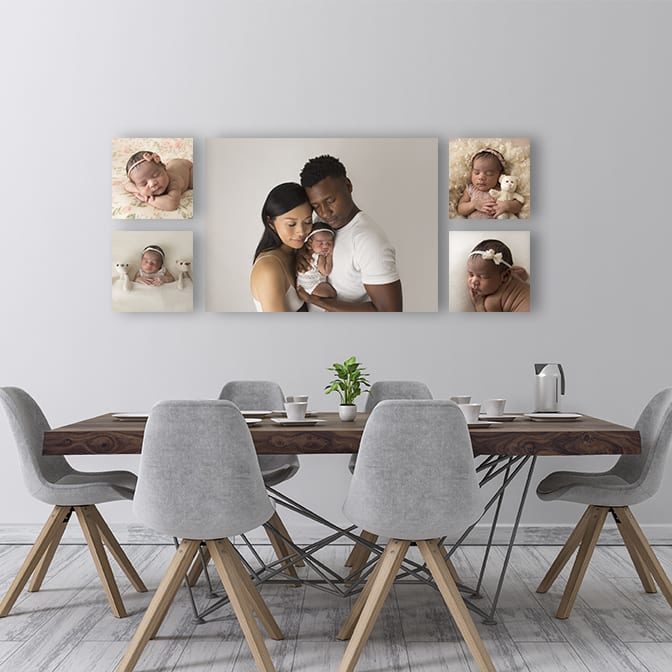 Display your Artwork
Your turn now – this is for you to hang your amazing artwork in your home! And enjoy those memories for years to come, along with family and friends to see.