Now available in these smaller sizes just perfect to display your favourite images on your desktop, bookshelf, sideboard or coffee table.

What is Chromaluze you might ask?
ChromaLuxe is the leading brand of print media where images are infused into specially coated panels to provide the most durable, longest lasting print medium providing ultimate image clarity and vibrancy.
These new Mini Metal prints are an incredible fusion of super glossy aluminium and rustic timber. The image is printed on a 7 channel sublimation printer (unlike some other print labs that only use a 4 channel printer). They feature crystal sharp printing and vibrant colours.
These beautiful metal prints make the perfect gift to give your loved ones – grandparents, godparents, family members, special friends and of course yourself for home or work!
A new Dad would love one to have at his workplace – of course, if he has an office workplace, pretty hard to display if he's a tradie… ha ha OR Mum if/when she returns to work as I know we all have different paths after baby is born.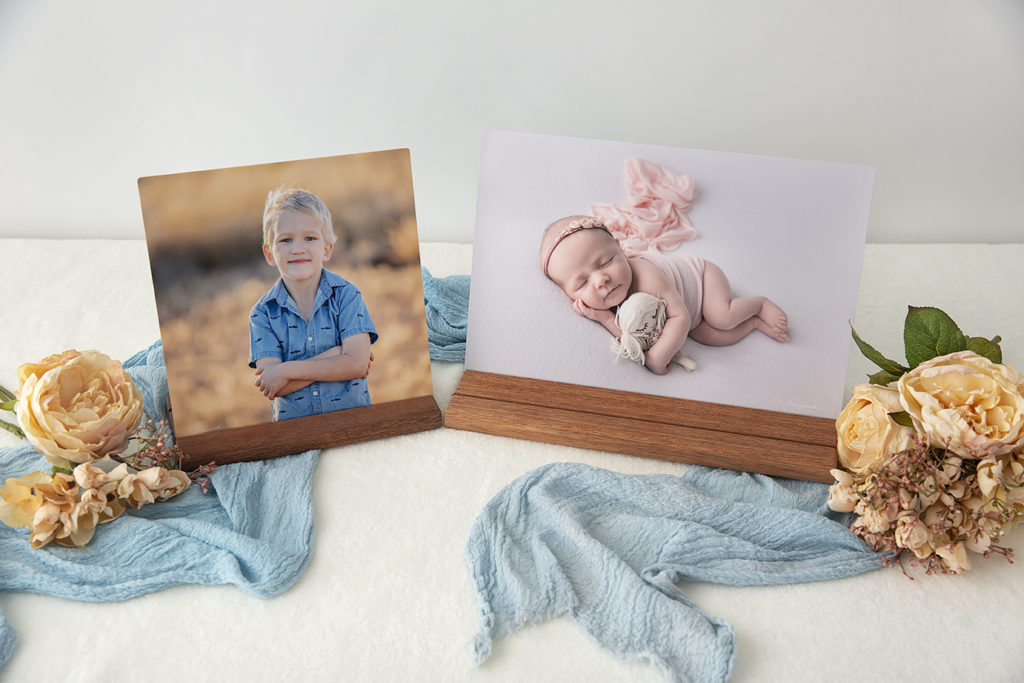 Of course, they are suitable for any type of session you book – Newborn, Milestone Sitter, Cake Smash, Children, Portrait or Family so don't forget to check them out when coming to the studio or returning for your Viewing consultation after your session.
---
Mini Metal Prints
are available square & rectangle in sizes
8″x8″
8″x12″
10″x10″
12″x12″
These metal prints come with a rustic timber stand which is hand made locally in Brisbane using FSC certified timber. They have two slots giving you the option of placing the print to the front or back of the stand.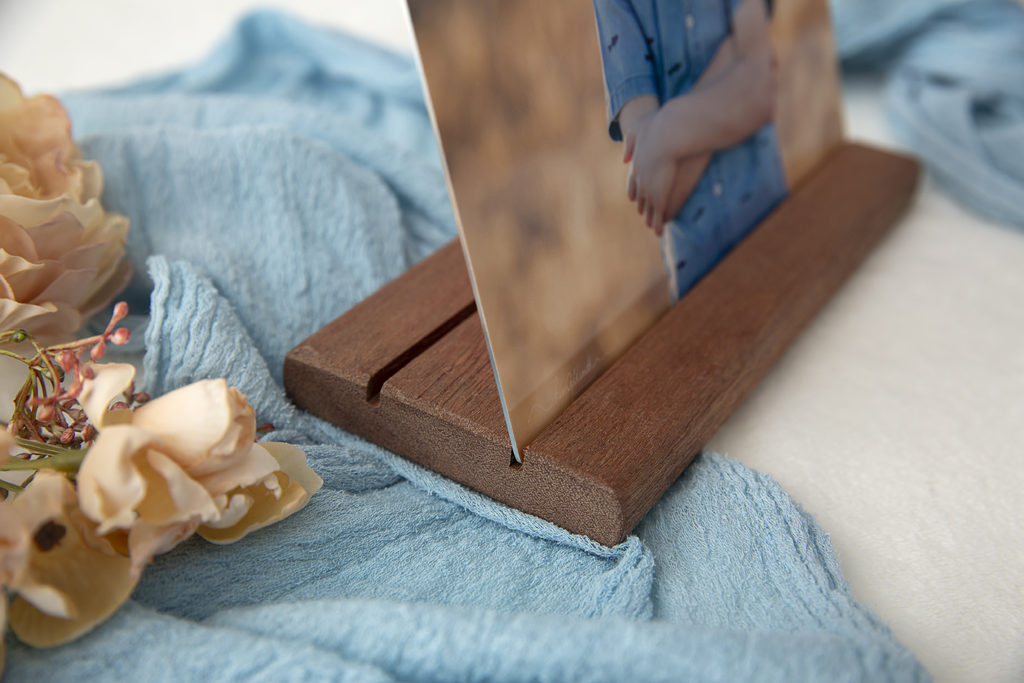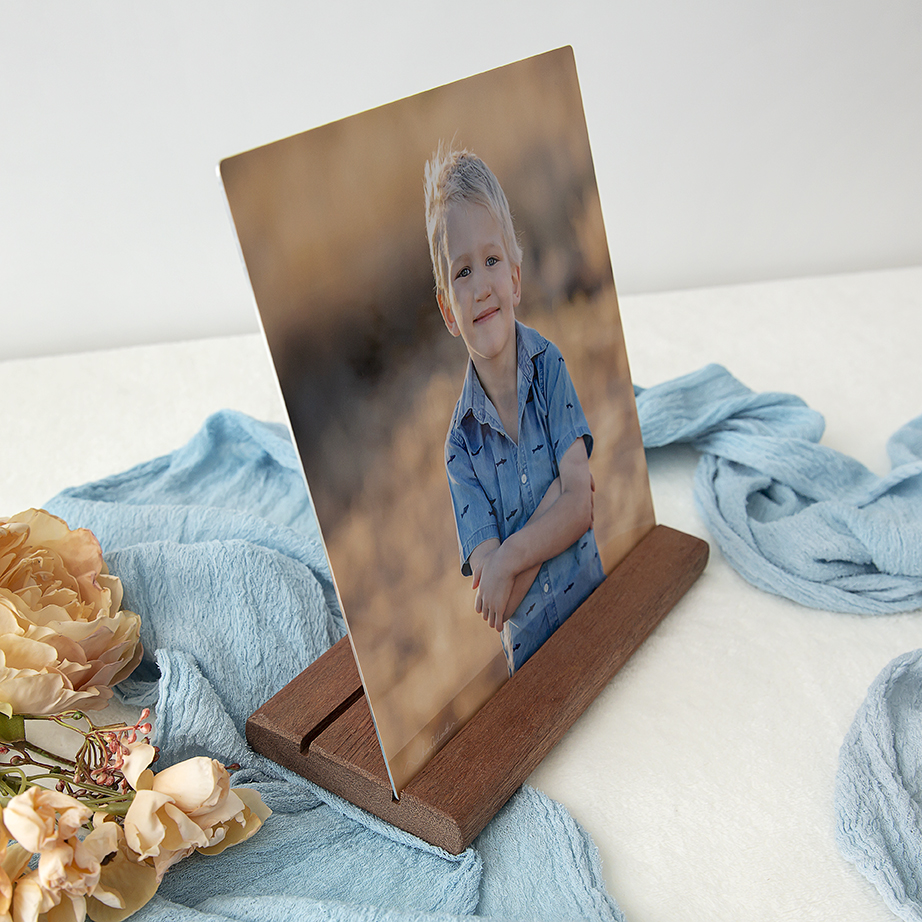 OR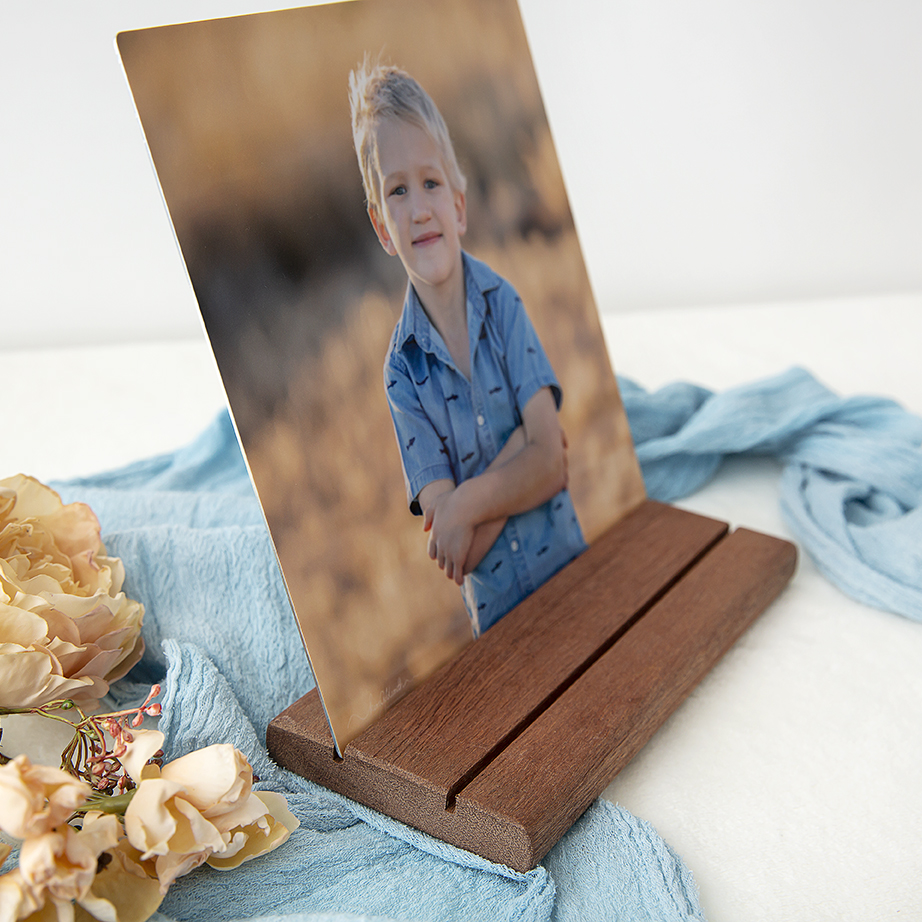 ---
Chromaluxe Metal Prints are also available in my Wall Art range
Various sizes and shapes – Circle, Square, Rectangle and Hexagon
Circle, Square, Rectangle – sizes up to 30″
Hexagon sizes:
7″
12″
18″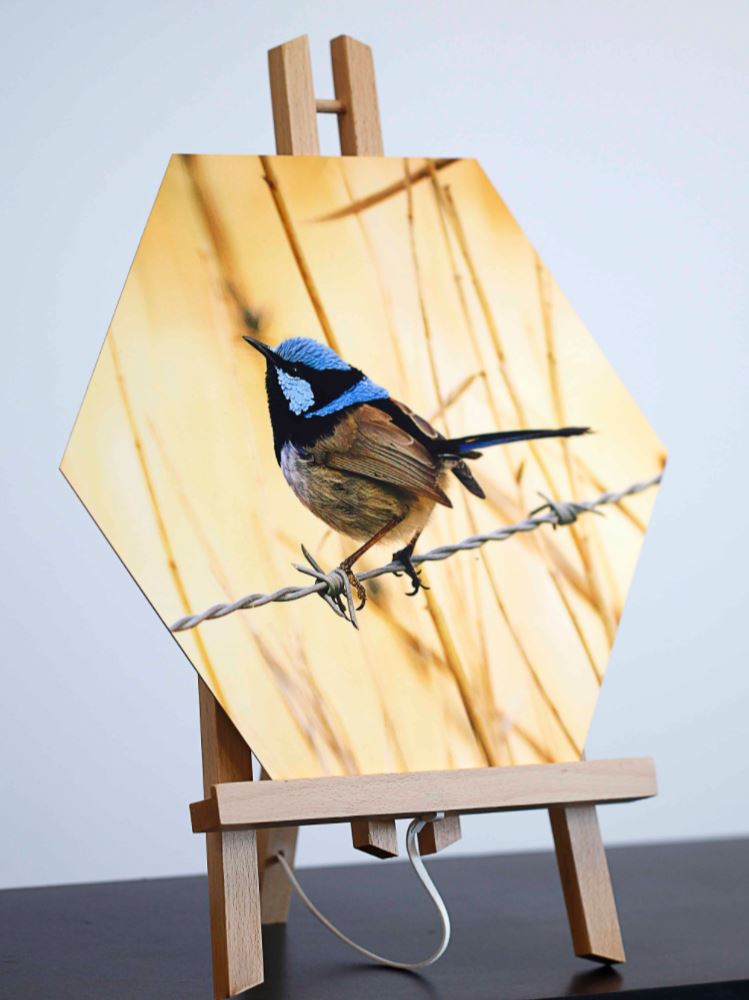 ---
Can you see these beautiful metal prints on display in your home? Or as a gift for your loved ones?