Christmas Mini Sessions
now booking
** New extra day added for session **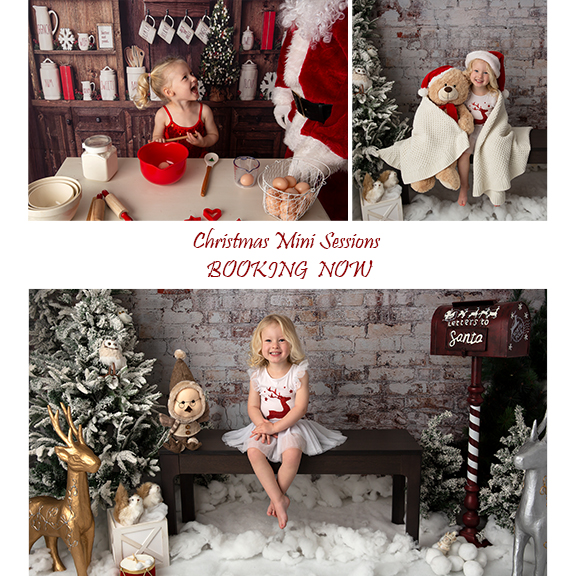 Christmas – Christmas – Christmas
Who doesn't love Christmas
---
Christmas mini sessions are the perfect way to keep that yearly memory of your child as they grow up. They are a fun short session. Each year since I've been running our Christmas minis, we have TWO scenes both different to the previous year.
It's been another crazy year but let's hope we can end the year staying healthy and living relatively "normal" (unlike our southern states) Just to make sure I've opened up a weekend in October as well as 2 weekends in November to capture some special Christmas memories for your family at Kerri Goldsmith Photography.
How can it be we are now only in double digits until CHRISTMAS!!!
We will again implement Covid-19 planning to ensure we can sanitize/clean between each client & change up/switch out items to alternate with sessions.
Our fun sessions will be 20-30 minutes with a 15-minute window between clients to do all the necessary cleaning or changeups.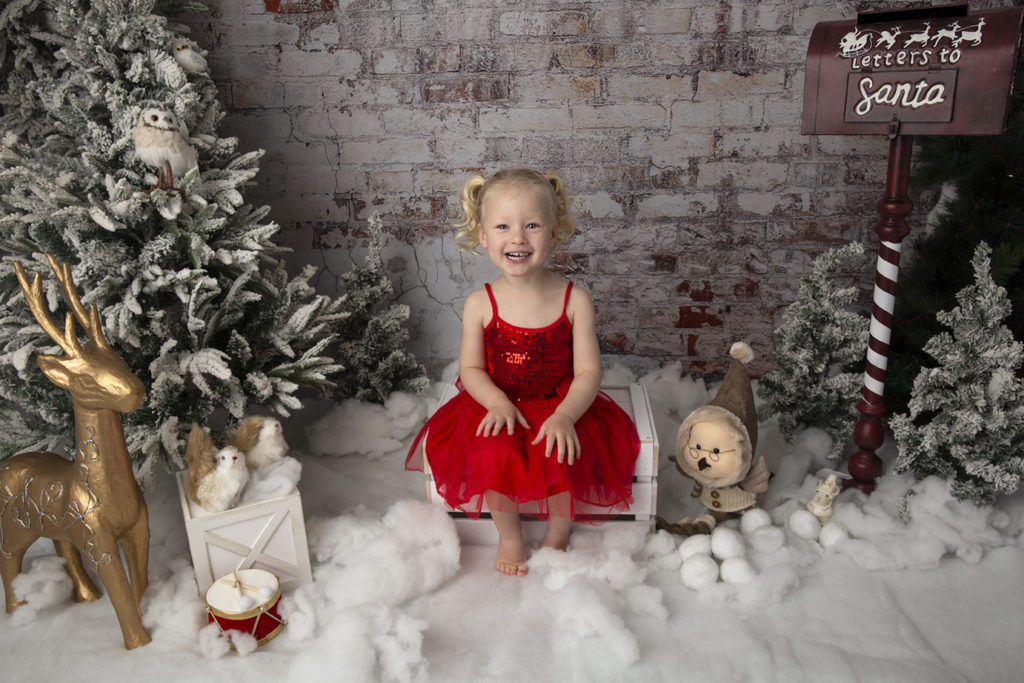 ---
SPACES ARE LIMITED SO PLEASE JUMP IN TO BOOK
OR YOU MIGHT MISS OUT
Christmas Mini Dates
Friday 22nd October
Saturday 23rd October
Friday 5th November
Saturday 6th November
Monday 8th November – NEW DATE ADDED
Friday 12th November
Saturday 13th November
---
---
I love this time of the year to see all the returning faces and how much they have grown and really hope to also meet your clients and capture special memories for you all. There is nothing like seeing children enjoying the magic of Christmas (& yes us big-kids-at-heart too)
---
2 CHRISTMAS SCENES

SNOWY OUTDOOR scene
and
KITCHEN scene
I will have my red-stripped pyjamas available to wear again this year (sprayed after use) OR if you have some Christmas-themed pyjamas then bring or wear them as they will suit both scenes this year.
---
Packages
I have kept Session package pricing the same for the 3rd year running!
There are no price changes as I feel most of us have had a tough year financially so it's my way of bringing some cheer to your year. Packages A & B are PRINTS ONLY and C has DIGITALS.
PACKAGE A – this option is only the SNOWY scene with PRINTS only.
PACKAGE B – you have the option of both the SNOWY &/or the KITCHEN scenes with PRINTS only.
PACKAGE C – you have the same options as B – SNOWY &/or the KITCHEN scenes with DIGITALS IMAGES.
NOTE – My mini sessions are greatly discounted to my regular portrait sessions.
---
FOR CHILDREN UNDER ONE YEAR OLD – PLEASE BOOK A FRIDAY APPOINTMENT (extra time may then be available for the session)
FOR NEWBORNS/UNDER 3 MONTHS – PLEASE CONTACT FOR ALTERNATIVE DATES
---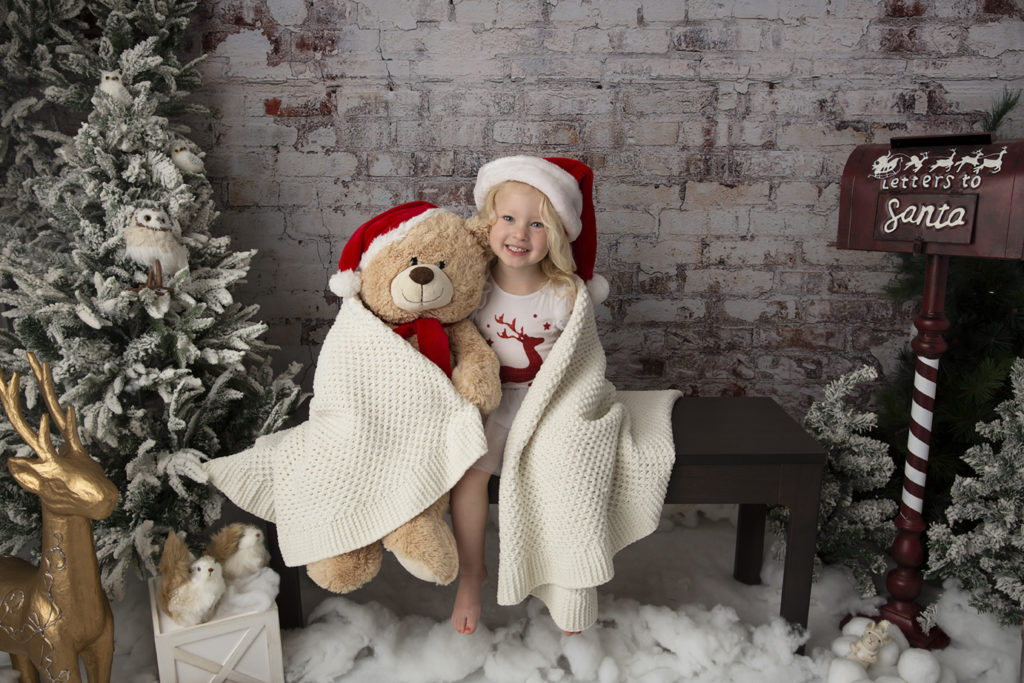 PACKAGE A – $100
4 (four) 5″x7″ Lustre photo prints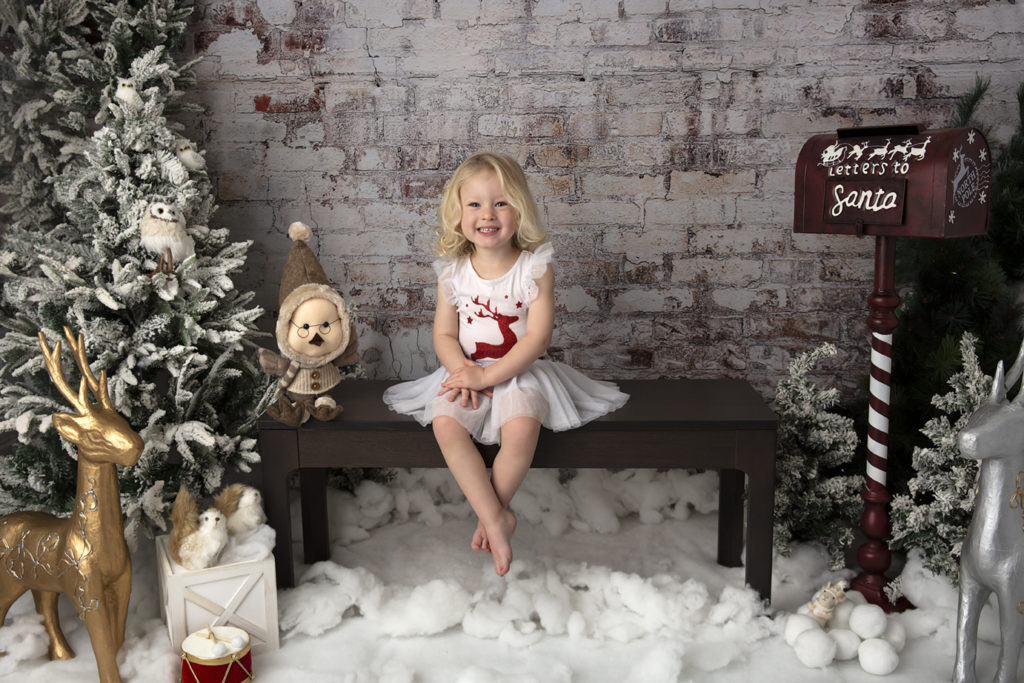 PACKAGE B – $150
6 (six) 5″x7″ Lustre photo prints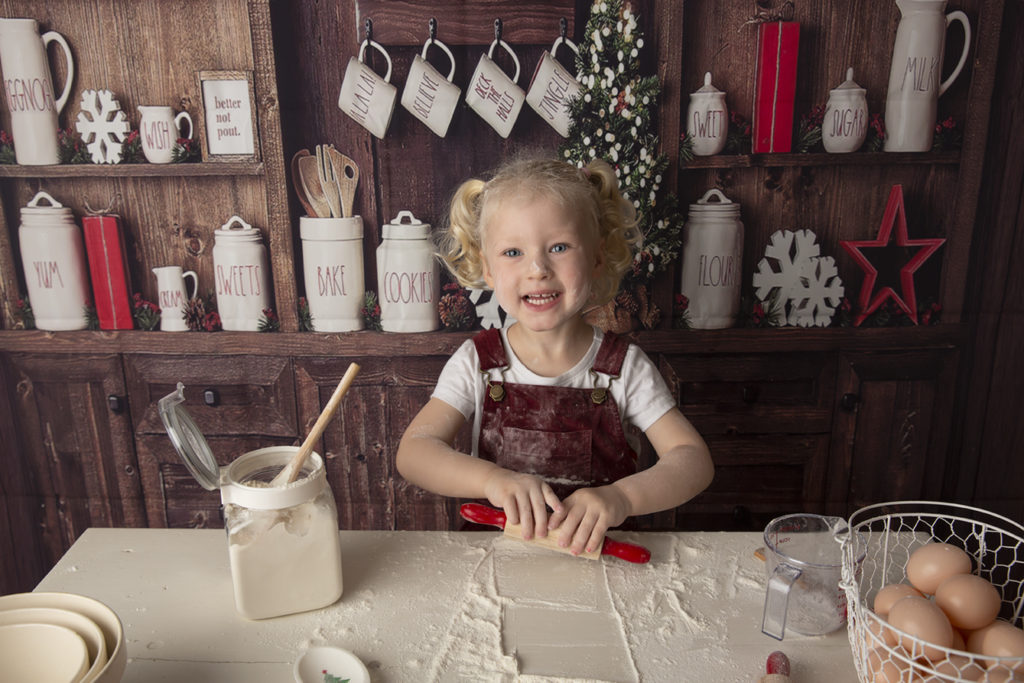 PACKAGE C – $250
8 (eight) Digital images via download (printable to 8″x12″)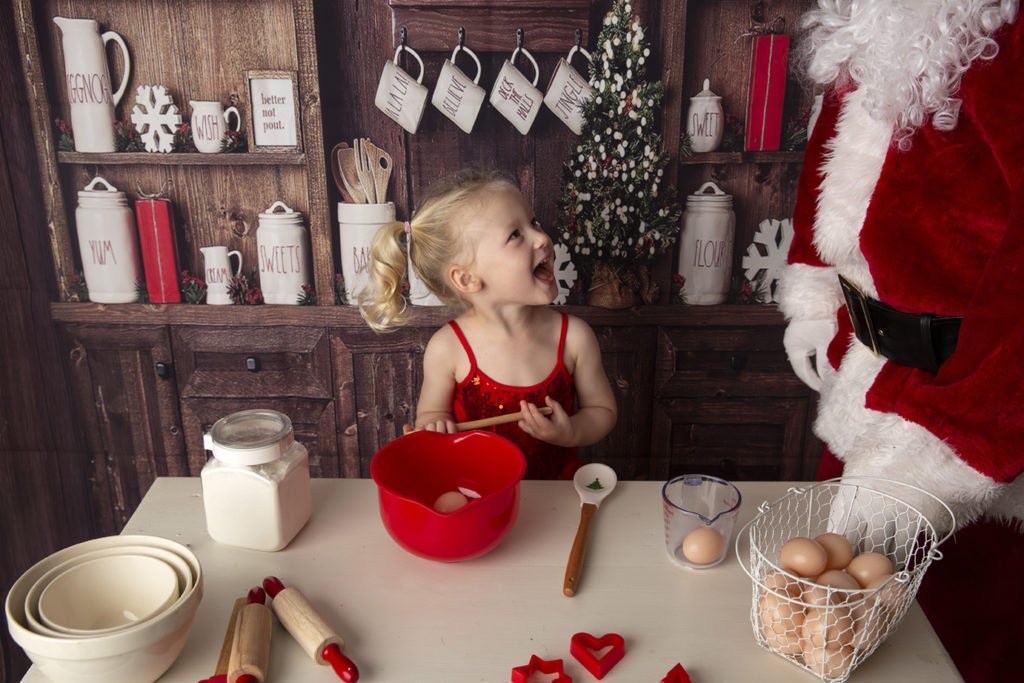 ---
EXTRA IMAGES are available
A deposit of $50.00 is required to secure this booking
The remainder of fees for your chosen package is then due 3 (THREE) days prior to your session via BANK TRANSFER or CREDIT CARD. An invoice will be sent for this final payment. If fees are not paid then your booking will be opened up for another family to book
OR you can pay the remainder of your package in CASH on the day (please let Kerri know if you wish the latter option)
---
---
Christmas Mini Print Products
ORNAMENTS
We are bringing back the Ornaments again this year. They come ready to hang on the tree with a gold cord. You can see each year how much your child has grown and cherish these memories or give/send them to loved ones especially if you can't be together this year if restrictions still remain in place.
Chromaluxe metal print ornaments – set of three (3) ready to hang $75.00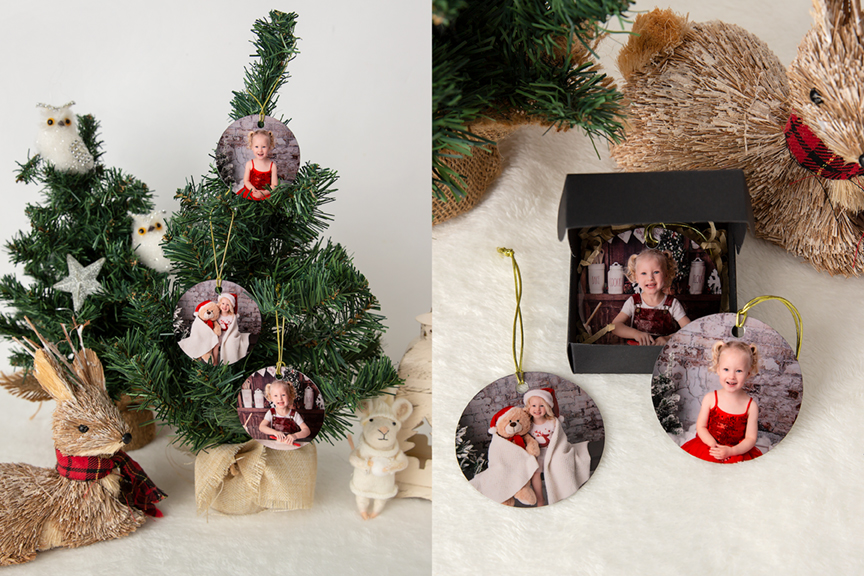 ---
Newly released Ceramic ornaments – set of three (3) double-sided – ready to hang $90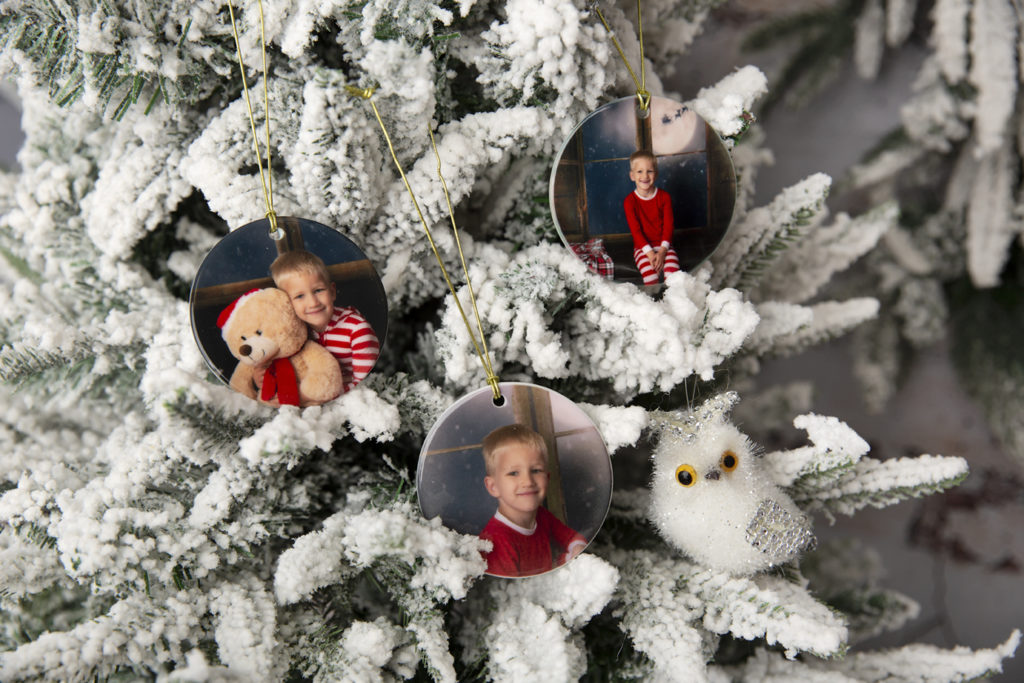 ---
PRINTS
Lustre Silver Halide photo prints – set of 2 5"x7" $40.00
---
WOOD PRINTS
Wood prints also are something special to display in your home or give as gifts to grandparents or family
Wood prints – 5″x7″ normally $140 – Christmas special $70 each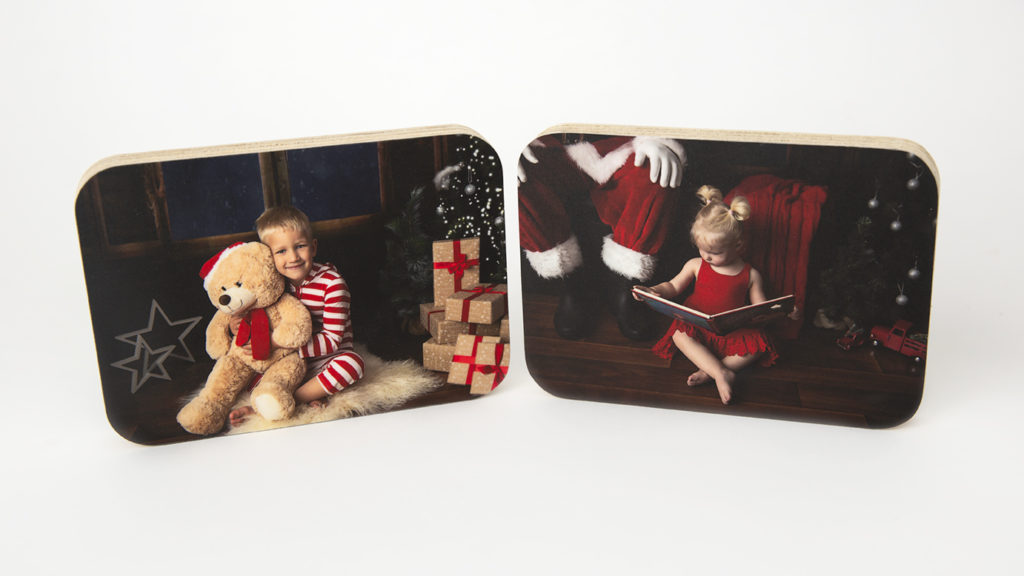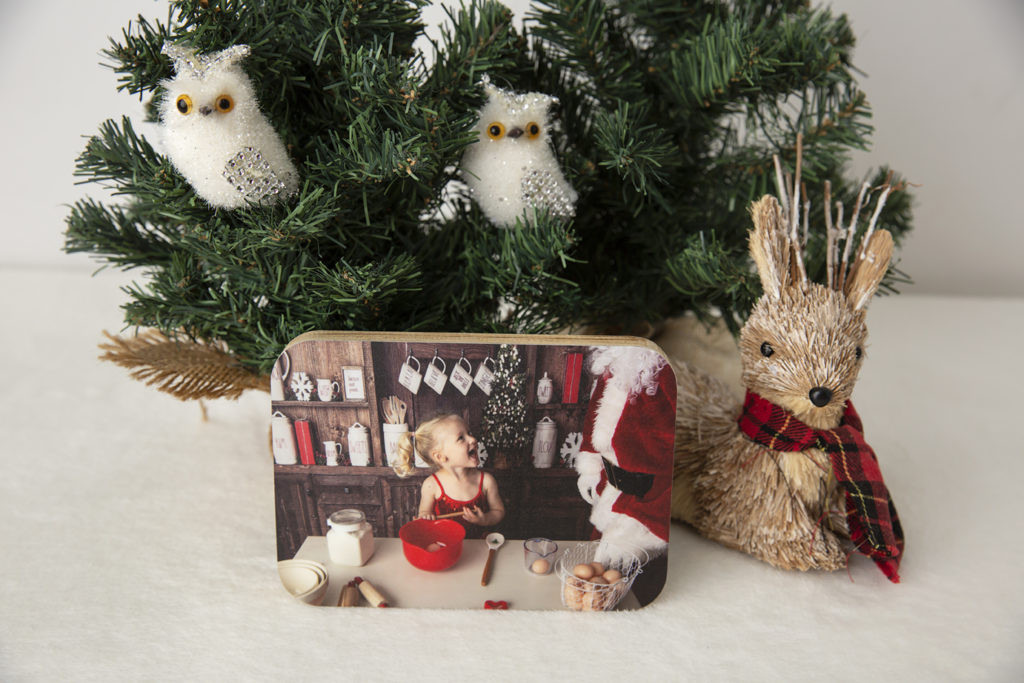 ---
New this year we have Circle Wood Prints with their own Timber stand. The stand can be left plain or with the words Merry Christmas or 2021 etched into them.
Circle Wood prints
– 10″x10″ normally $250 – Christmas special $150 each
– 8″x8″ normally $210 – Christmas special $110 each
Timber stand has the choice of: – blank (without writing) OR 2021 OR Merry Christmas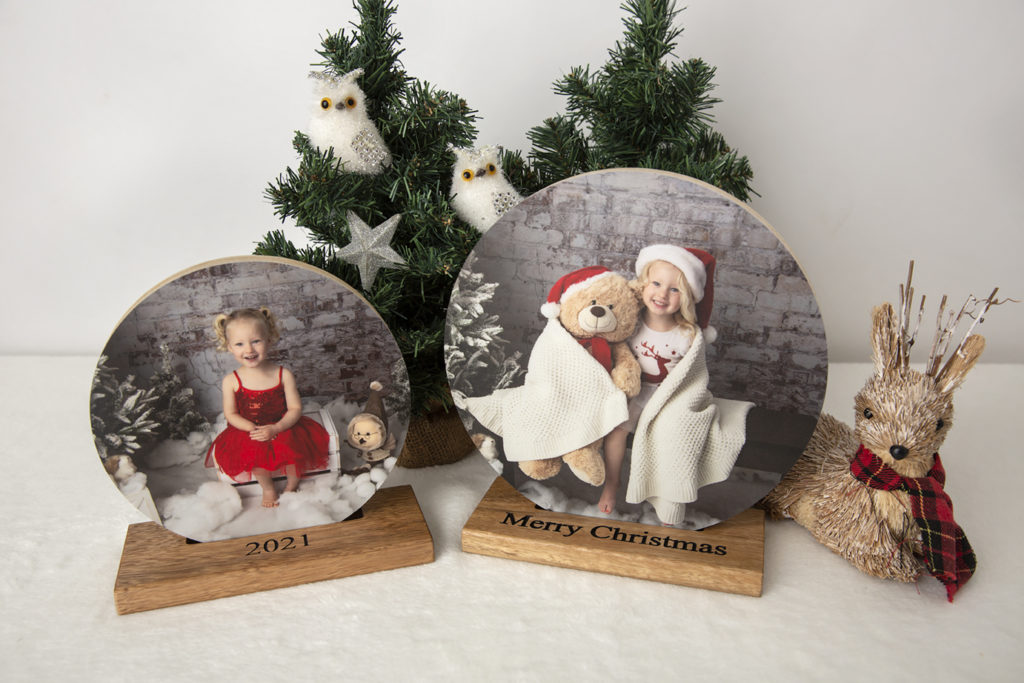 ---
Newly released 1000 piece Puzzle – introductory price $99
Perfect gift for family who love jigsaw puzzles
---
---
---
Of course, we include our traditional HINT OF SANTA – no full shot with Santa as we want to capture the magic of Santa
Client Gallery
Unlike full sessions where clients return to the studio to view their images, Christmas minis will be uploaded for online viewing. You will be notified when your client gallery is ready to view.

You will have 10 days to view images before gallery is taken down & a fee of $50 is payable to re-upload (should you need longer please contact Kerri to arrange).

Any screenshot/copying of this gallery is in breach of Copyright and penalties will be enforced.
---
---
EARLY BIRD OFFER*
If you BOOK by 27th SEPTEMBER you will receive the following:
Package B – 1 extra 5"x7" Lustre photo print
Package C – 2 – 5"x7" Lustre silver halide photo prints – your favourite 2 from chosen images
* Early Bird offer is NOT in conjunction with any other offer
To receive this gift you MUST enter code EARLY BIRD on the booking form