SESSION FEE IS ADDITIONAL TO THE FOLLOWING PRICES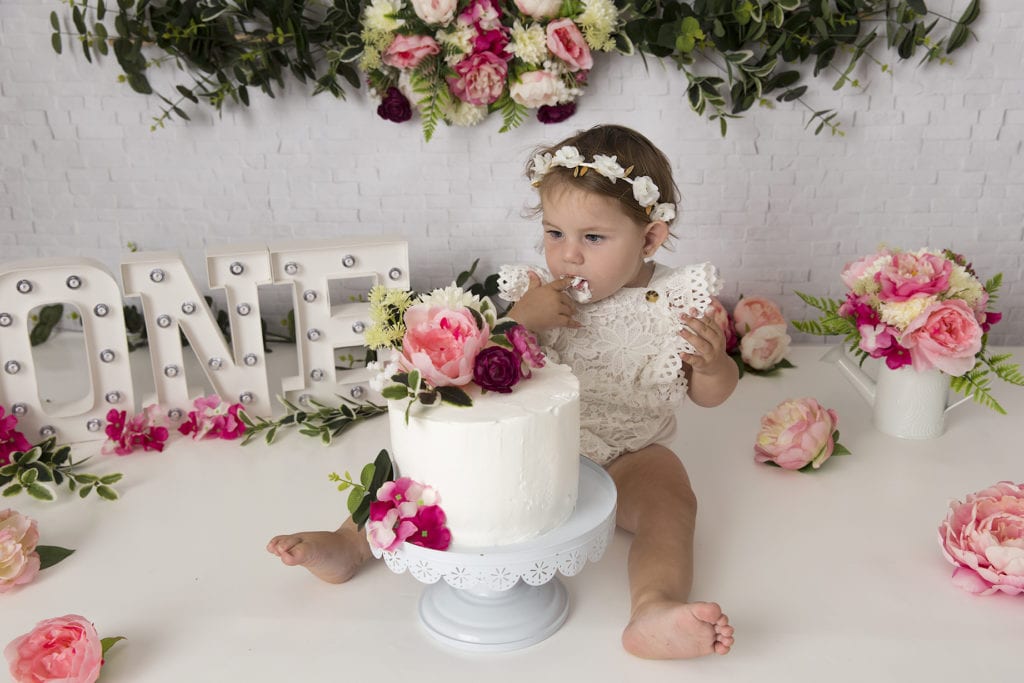 SMASH UP COLLECTION
$500.00
10 high-resolution hand edited digital files supplied on custom USB
1 – 8″ x 12″ Matt Fine-Art Rag Cotton print
⋅Includes simple Portrait pose prior to cake smash & bubble bath after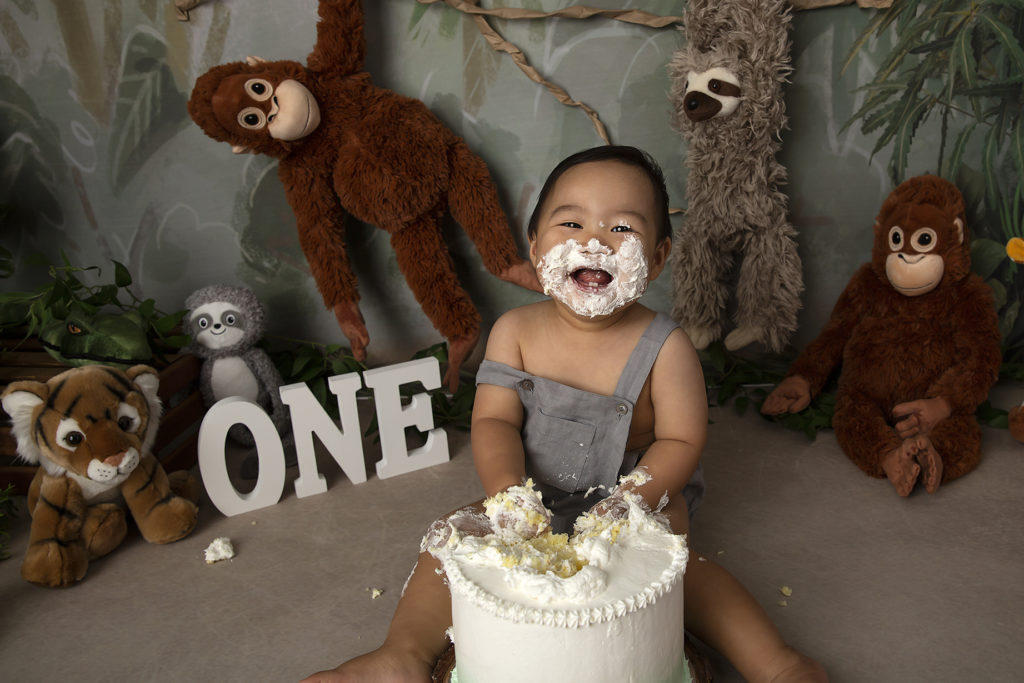 DELUXE SMASH UP COLLECTION
$695.00
15 high-resolution hand edited digital files supplied on custom USB
1 – 8" x 12" Matt Fine-Art Rag Cotton print
15 (matching) 5″x7″ Lustre Photo prints
Wall Art* Print Credit $50
⋅Includes Portrait poses prior to cake smash & bubble bath after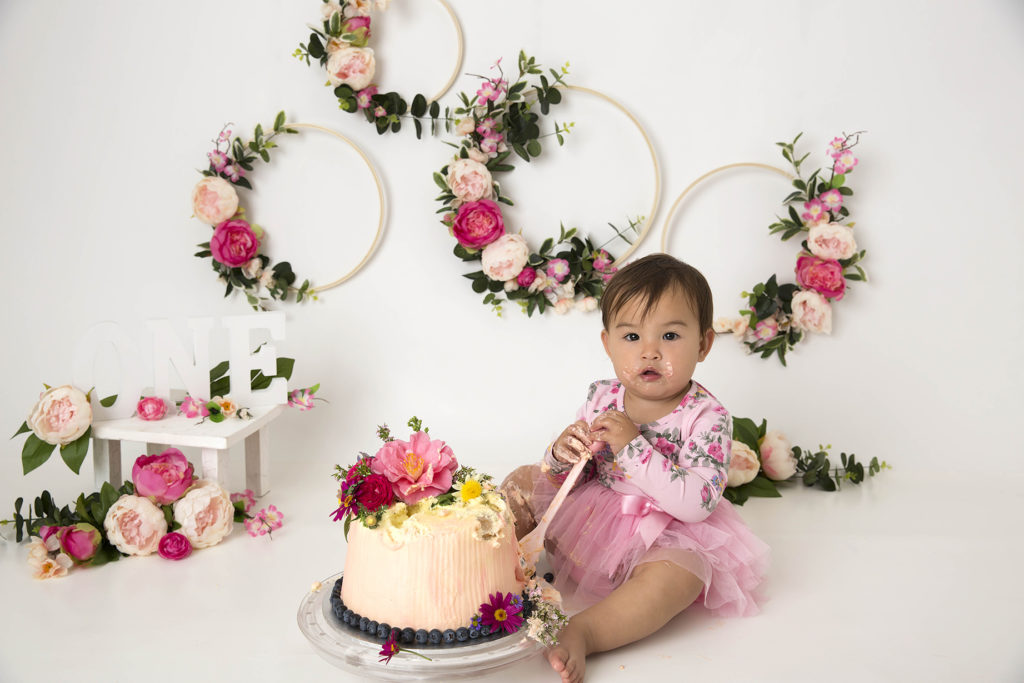 GRANDE SMASH UP COLLECTION
$895.00
25 high-resolution hand edited digital files supplied on custom USB
1 – 8″x12″ Matt Fine-Art Rag Cotton print
25 (matching) 5″x7″ Fine Art Rag Cotton prints in Keepsake Box
Wall Art* print credit $100
Slideshow of chosen images
⋅Includes Portrait poses prior to cake smash & bubble bath after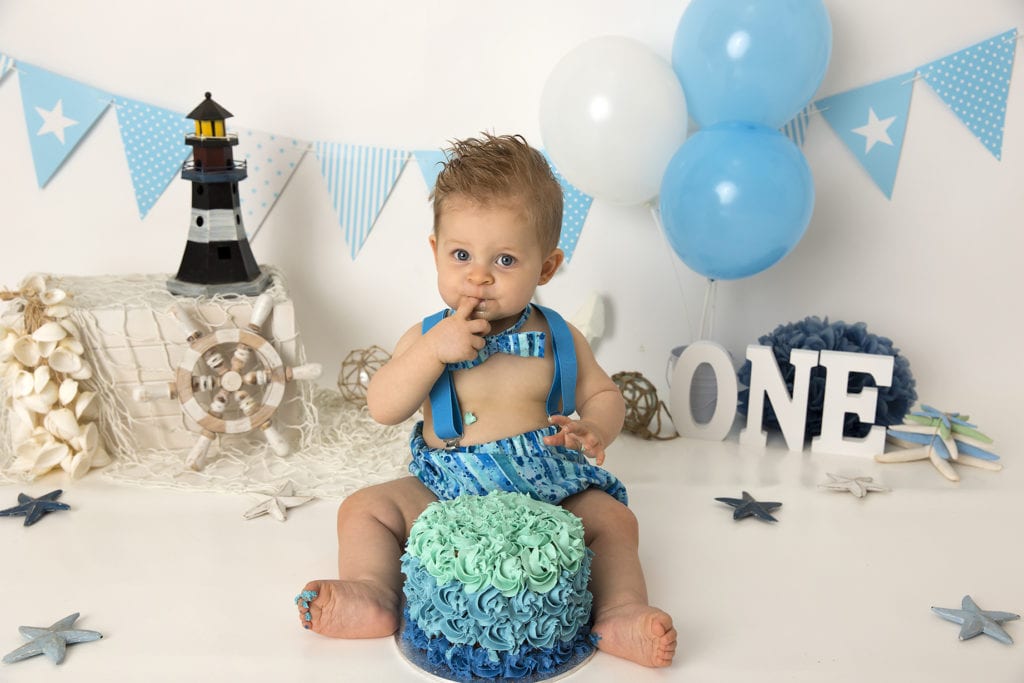 *WALL ART CREDIT OPTIONS WHEN INCLUDED IN COLLECTIONS 
Canvas / Framed Fine Art / Framed Canvas / Wood / Metal / Acrylic Print
from  A-La-Carte menu
NOTE – Wall Art Credit within each Collection is complimentary and only available on the day of your Viewing Consultation. If you do not wish to purchase Wall Art (as listed in print products above) this complimentary credit value is forfeited. It is NOT transferable to Cash, Digitals, Composite Digital background prints or Fine Art prints and by booking your Session you confirm you understand this policy.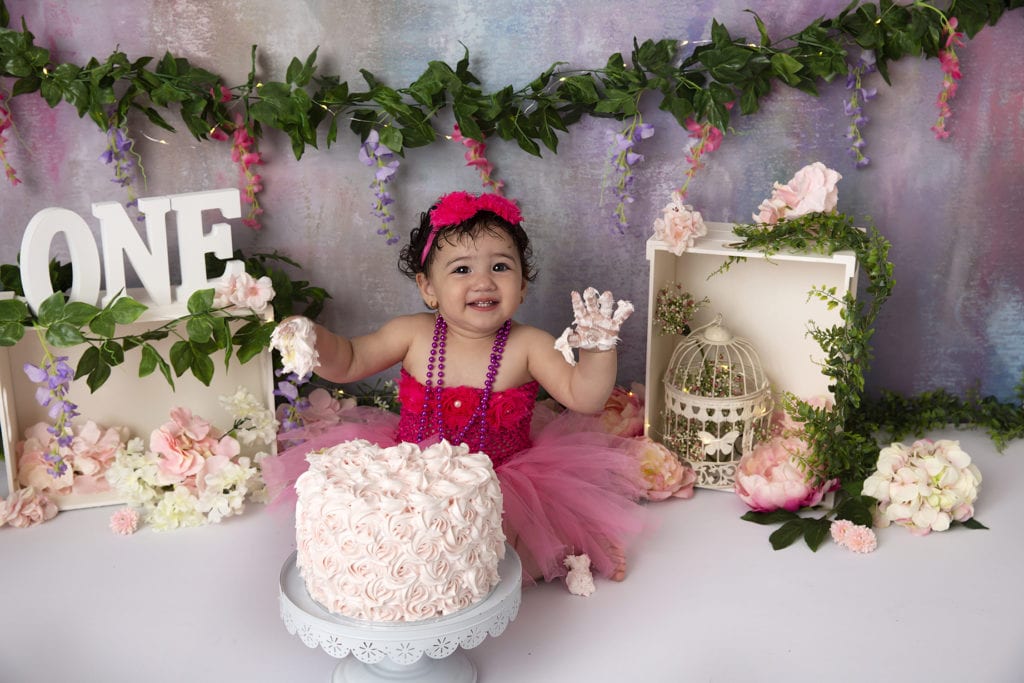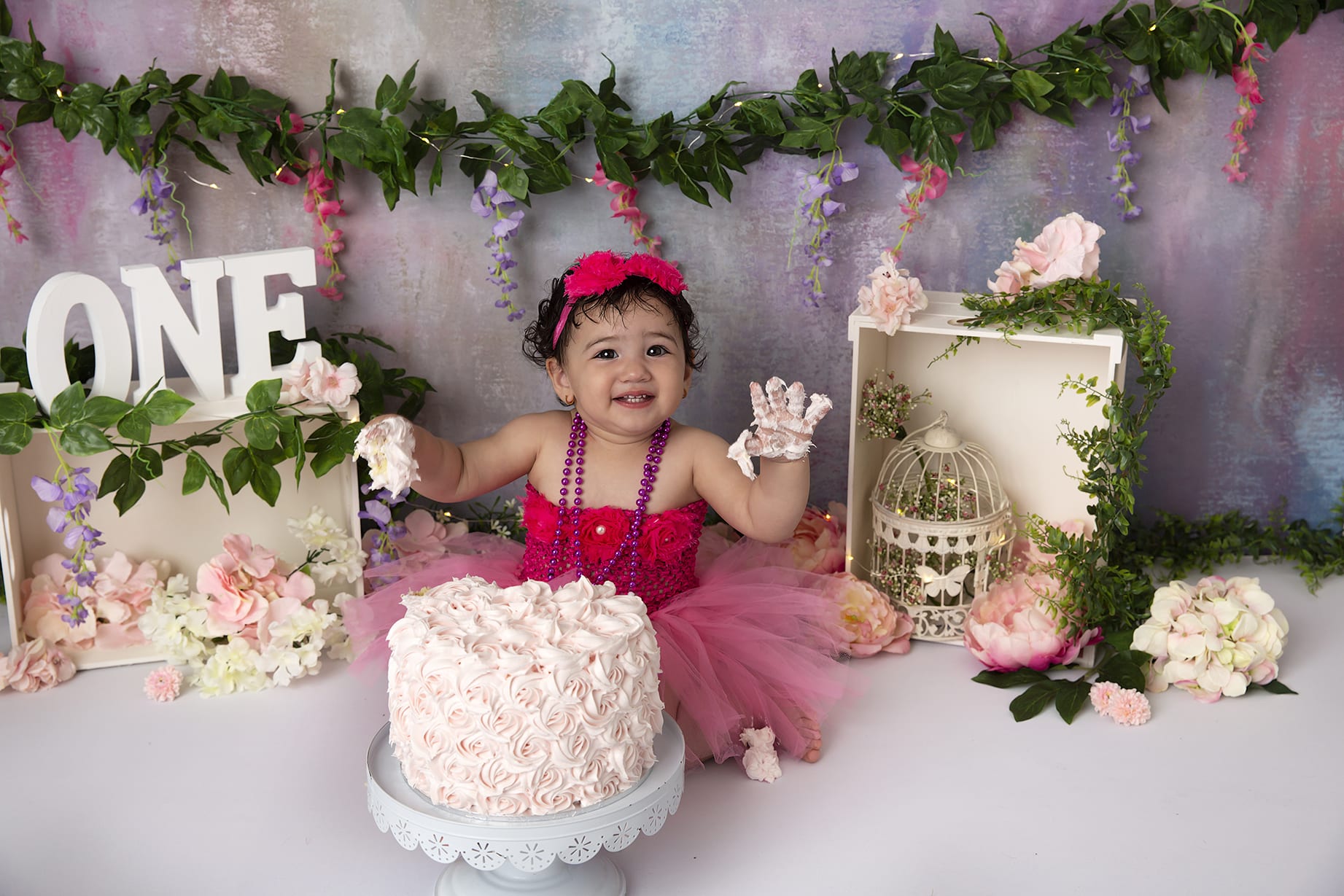 BIRTHDAY CAKE
Frosted cake to add to the above packages for an additional fee – from $70.00
We can organize a simple 6"- 7″ frosted cake waiting in the studio from a cake decorator.
(If cake decorator's unavailable then made by myself  –  note I do not have a commercial registered kitchen)
If there is any chance your little one may have any food allergies we encourage you to supply your own cake or we can speak to our cake decorator pending the allergy.
You are welcome to supply & bring your own cake
– please ensure frosting is soft so their little fingers can run through or grab at it.  Fondant-covered cakes will make it hard for them to smash!
– I prefer not plain icing-sugar topping as this becomes sticky & little ones don't always like this sensation.