BOOKINGS NOW OPEN
---
Wow what a year 2020 has been for us all, I can't wait to get back to some form of normality in lives. I do hope you and your families haven't been devastated by this pandemic
It's hard to believe we are now only in double digits until CHRISTMAS!!! How can that be!
I love this special time of the year as it means seeing so many little faces coming into the studio and for some that I've watched growing up, I always look forward to seeing how much they have grown since their last visit. For those coming for the first time I love being able to start creating special memories for you. As seeing the magic of Christmas through the eyes of children just melts my heart!
So here at Kerri Goldsmith Photography we have been planning new scenes and we again have TWO different scenes, one scene is back due to popular demand! This year we had to implement some Covid-19 planning with them to ensure we can sanitize/clean between each client & change up/switch out items to alternate with sessions.
Our fun sessions will be 20-30 minutes with a 15-minute window between clients to do all the necessary changeups.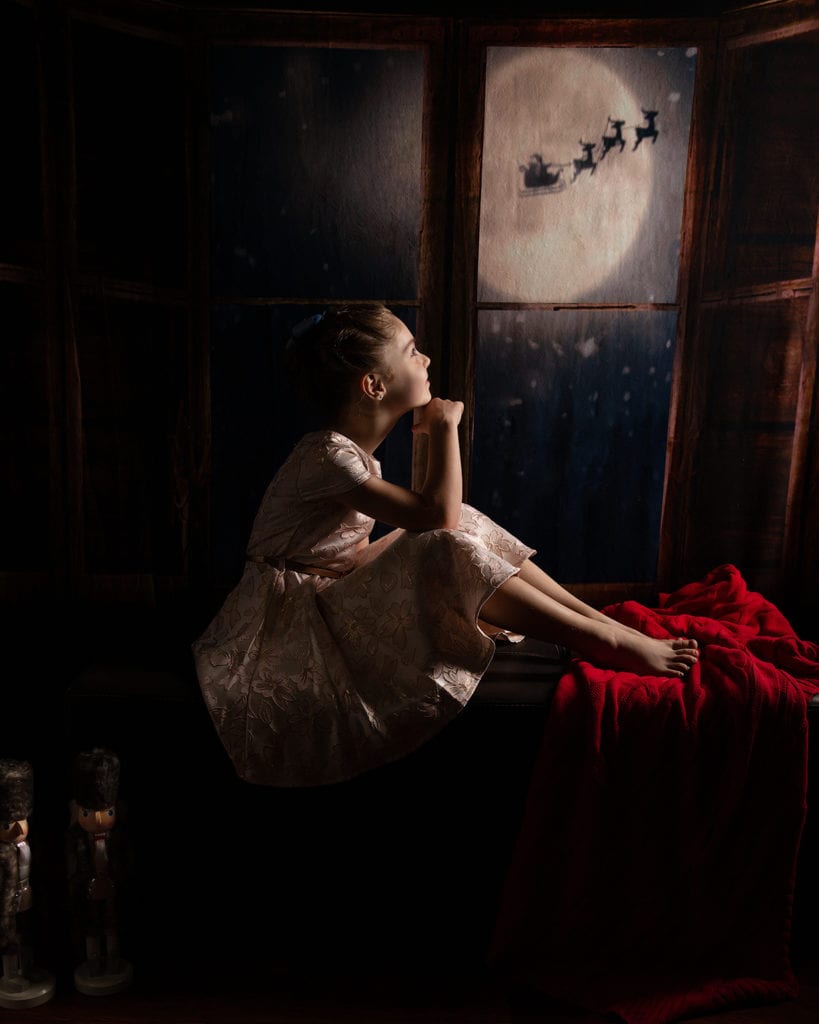 ---
SPACES ARE LIMITED SO PLEASE JUMP IN TO BOOK
OR YOU MIGHT MISS OUT
DATES
Friday 6th November
Saturday 7th November
Friday 13th November
Saturday 14th November
---
---
I love all the familiar faces returning each year to capture yet another special Christmas memory and seeing how much they have grown this past year. I also love to see new faces and begin the journey with new families too.
---
2 CHRISTMAS SCENES

EVENING WINDOW scene – complete with Santa flying by
and
WHITE BED scene with cheeky elves
I will have my red-stripped pyjamas available to wear again this year (sprayed after use) OR if you have some Christmas themed pyjamas then bring or wear them as they will suit both scenes this year.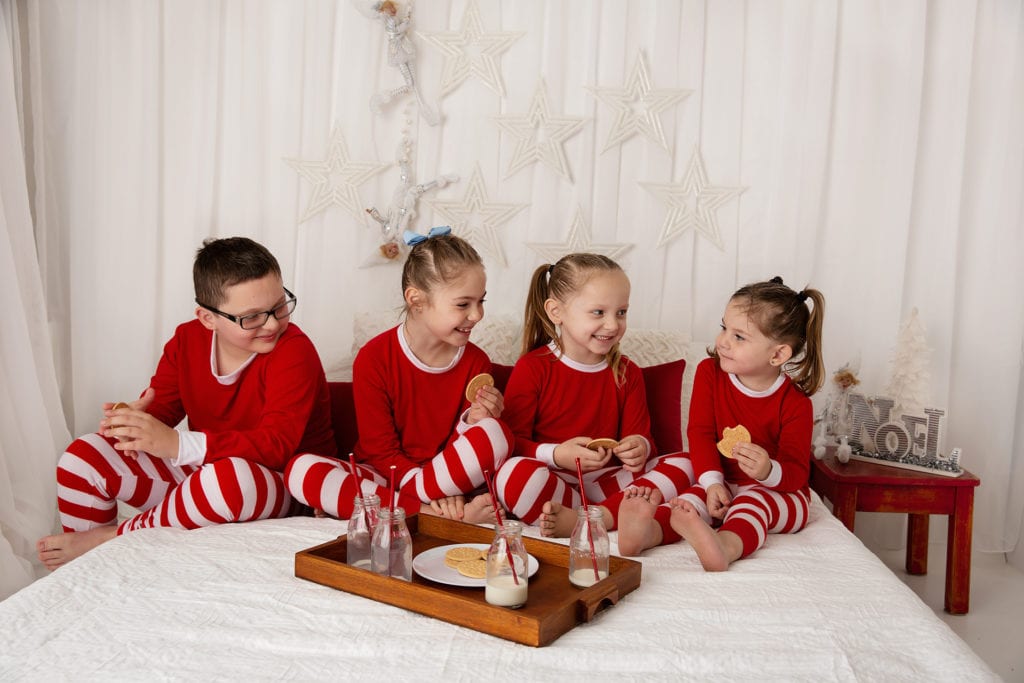 ---
PACKAGES
I have kept Session packages the same again this year
There are no price changes as I feel most of us have had a tough year financially so it's my way of bringing some cheer to your year. Packages A & B are the budget packages with prints only.
PACKAGE A – this option is only the EVENING WINDOW scene
PACKAGE B – you have the option of both the EVENING WINDOW &/or the WHITE BED scenes.
PACKAGE C – you have the same options as B – EVENING WINDOW &/or the WHITE BED scene but you get digital images in your package.
NOTE – My mini sessions are greatly discounted to my regular portrait sessions.
---
PACKAGE A – $100
4 (four) 5″x7″ lustre Silver Halide photo prints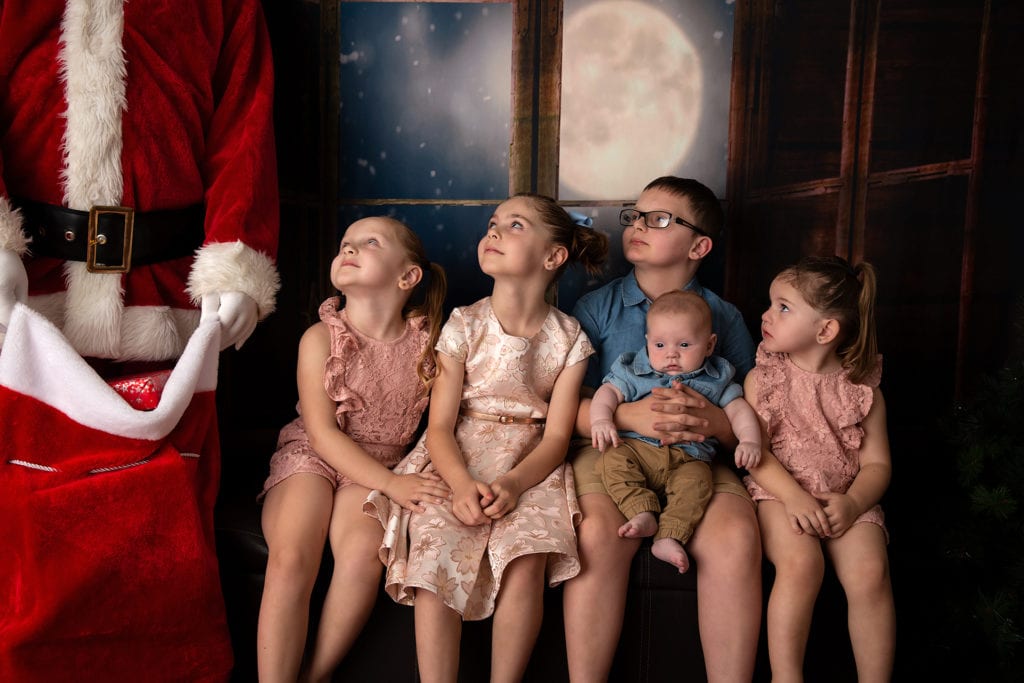 PACKAGE B – $150
6 (six) 5″x7″ lustre Silver Halide photo prints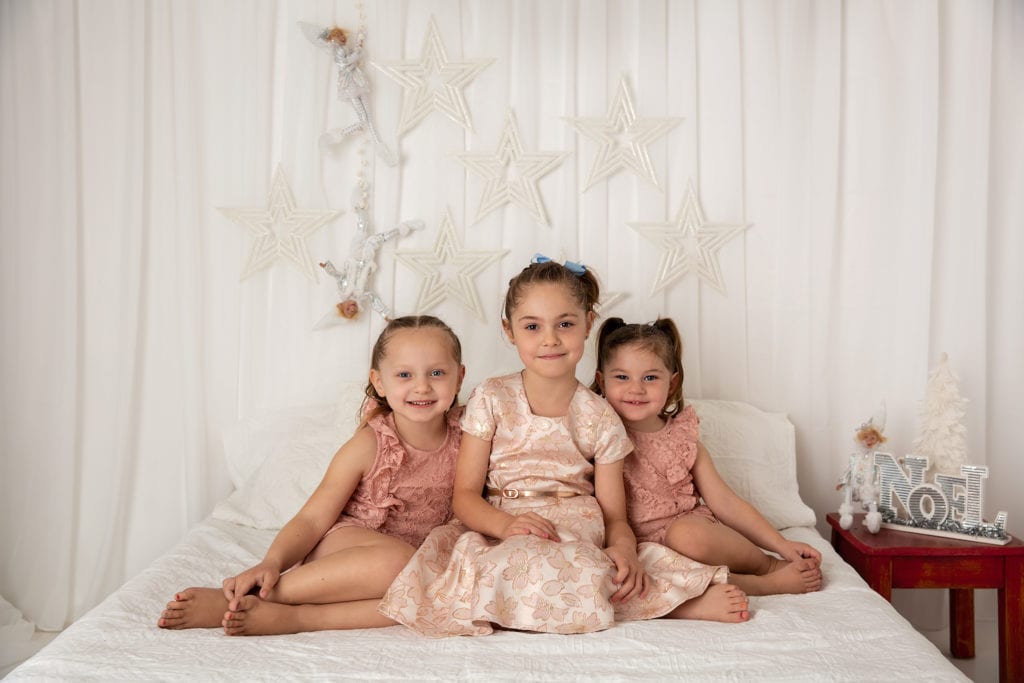 PACKAGE C – $250
8 (eight) digital images (sized to 8'x12″ via download)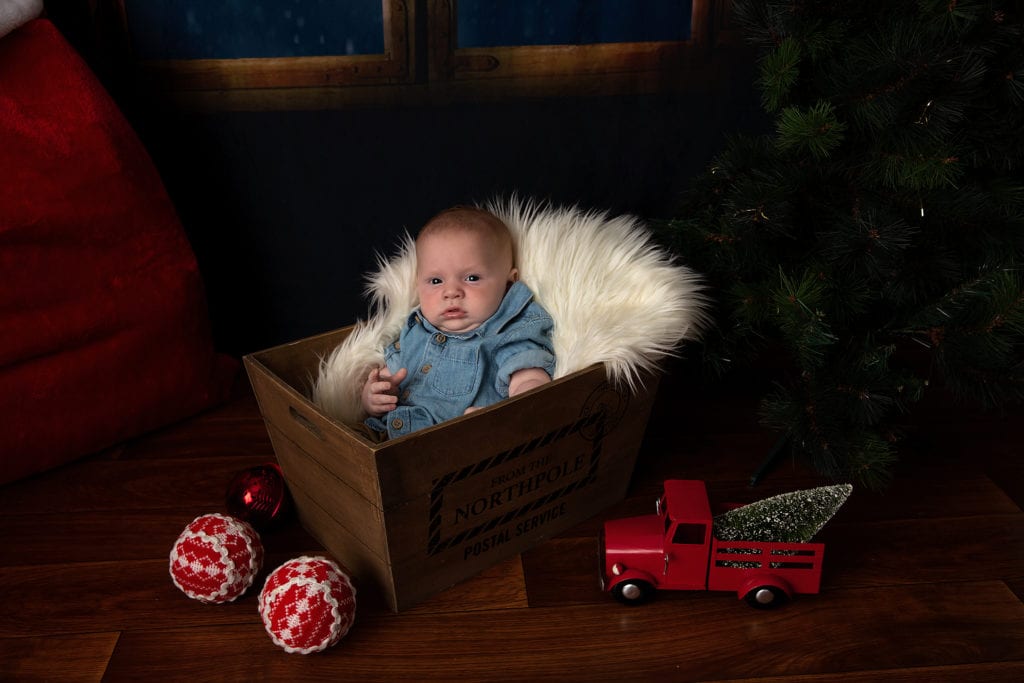 ---
If you are interested in more images I will have specially priced add-ons available
A deposit of $50.00 is required to secure this booking
The remainder of fees for your chosen package is then due 3 (THREE) days prior to your session – you will have an invoice sent out for this final payment. If fees are not paid then your booking will be opened up for another family to book
OR you can pay remainder of fees as cash on the day (you must let Kerri know if you wish the latter option)
---
---
OPTIONAL EXTRAS
Something new to us this year is a gift your loved ones can come back to time & time again to complete and that's a JIGSAW PUZZLE. This makes a lovely gift for your child or their grandparents. We will be offering 3 different puzzle piece sizes.
Jigsaw puzzle of your favourite image – present in its own gift box
– 50 piece (suit 5+ yr) 10"x13" $60.00
– 100 piece (suit 6-13 yrs) 11"x14" $65.00
– 300 piece (suit 9+ yr) 16"x20" $75.00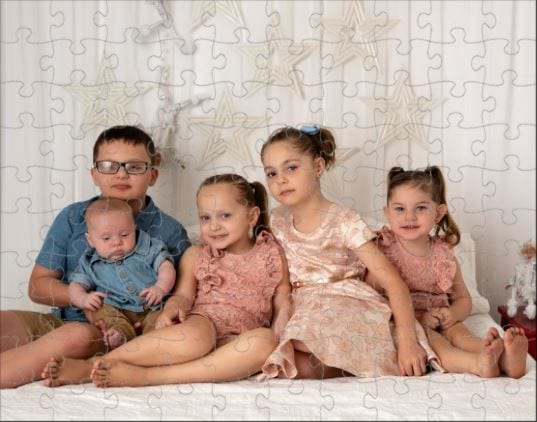 We are bringing back the Ornaments again this year. They come ready to hang on the tree with a gold cord. You can see each year how much your child has grown and cherish these memoris or give/send to loved ones especially if you can't be together this year if restrictions still remain in place.
Chromaluxe metal print ornaments – set of three (3) ready to hang $60.00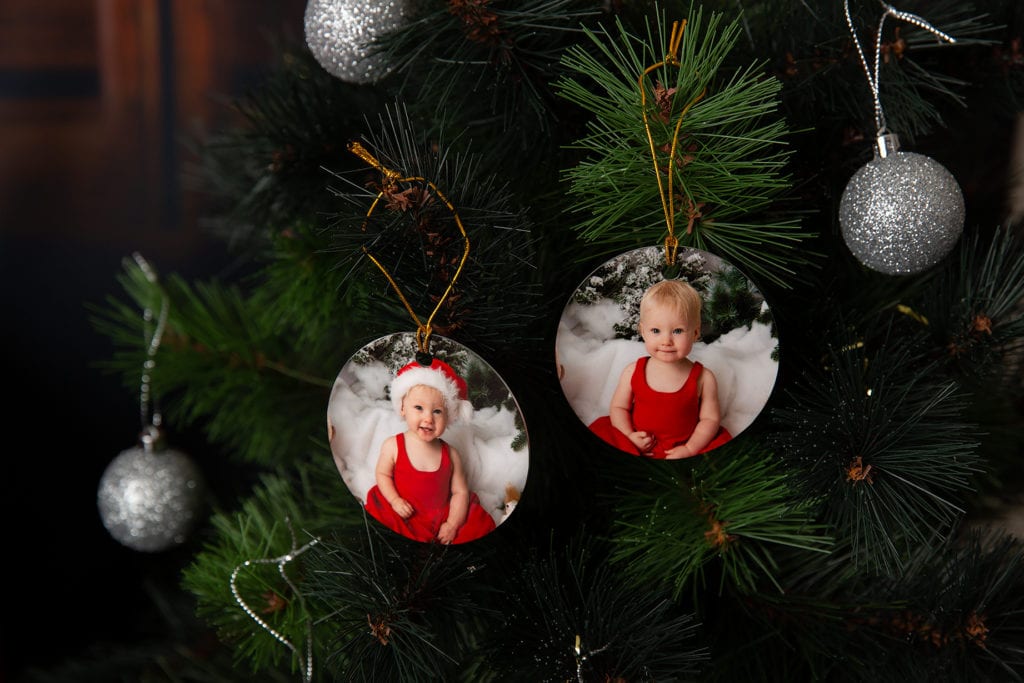 If wanting extra prints as you find you love too many images at viewing time, or to give/send to loved ones
Lustre Silver Halide photo prints – set of 2 5"x7" $40.00
---
---
---
Client Gallery
Unlike full sessions, Christmas minis will be uploaded to my website under the Client tab in a password protected gallery. You will be notified when your client gallery is ready to view.

You will have 10 days to view images before gallery is taken down & a fee of $50 is payable to re-upload (should you need longer please contact Kerri to arrange).

Any screenshot/copying of this gallery is in breach of Copyright and penalties will be enforced.
---
EARLY BIRD OFFER*
If you BOOK by 30th SEPTEMBER you will receive the following:
Package B – an extra 5"x7" lustre silver halide photo print
Package C – an extra 8"x12" OR 2 – 5"x7" lustre silver halide photo prints
* Early Bird offer is NOT in conjunction with any other offer
To receive this gift you MUST enter code EARLY BIRD on the booking form