FAQ's – General
General Questions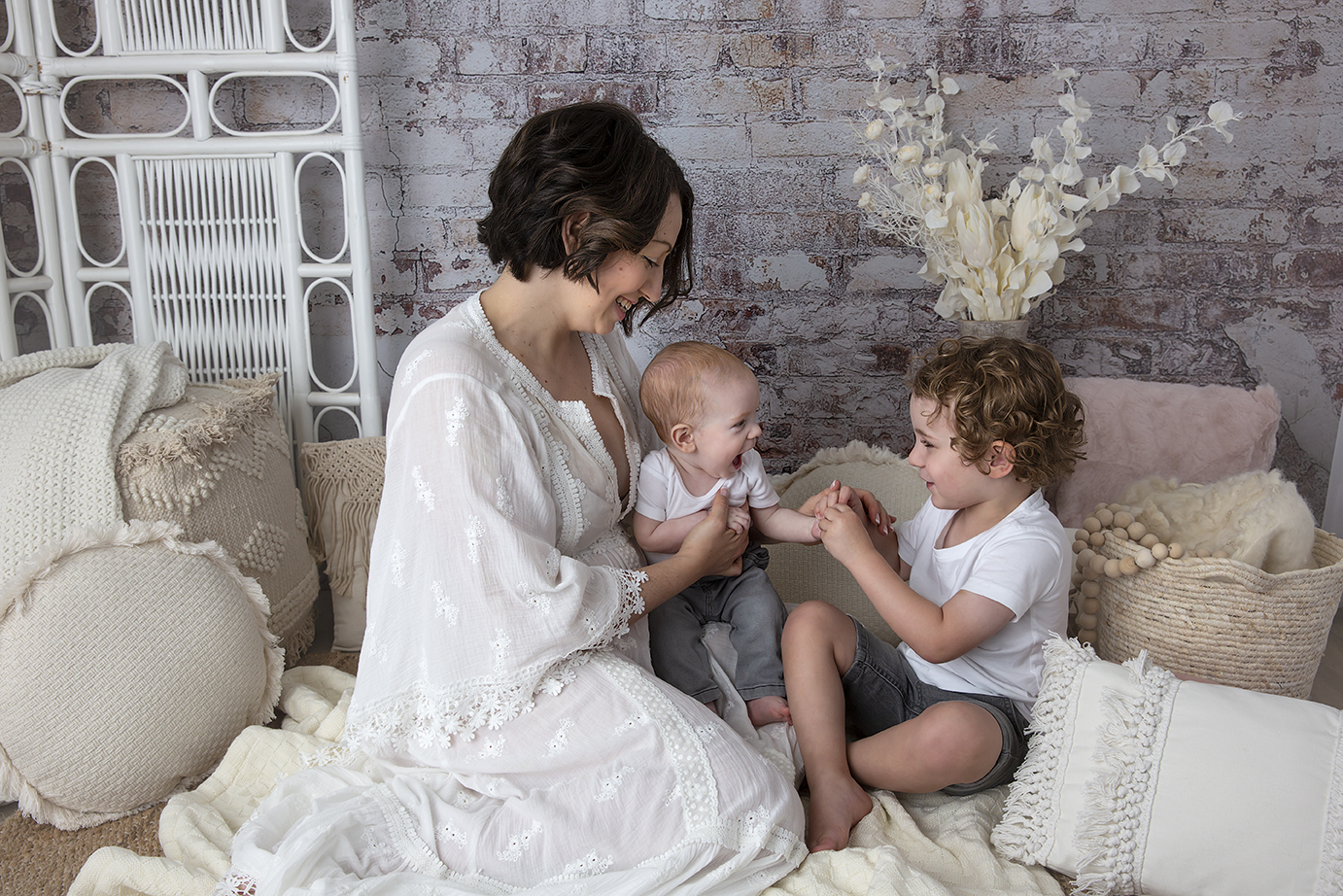 WHERE ARE YOU LOCATED?
Kerri's home studio in located in Wishart on the Southside of Brisbane only 3 minutes from the Mt Gravatt Capalaba exit of Motorway OR 8 minutes from Garden City Shopping Centre.
All Newborns sessions are photographed in her home studio where all props, wraps, outfits and etc are available. Sitter sessions are best in the studio also where props are available for different poses. Kerri uses Studio lighting.
Maternity, Children and Family sessions can be studio or outdoors at a location of choice.
IS STUDIO PARKING AVAILABLE?
Kerri's home studio is located in a small cul-de-sac. You are welcome to park on the driveway. During the hotter months parking on the lower end (near road) will allow for some shade from the trees.
DO YOU SELL GIFT VOUCHERS?
Yes we sure do!!  These are great to gift to family or friends for any type of session.
They are an excellent gift for a Baby Shower where family & friends contribute to a Newborn session for a life-long memories (rather than clothes or toys the new baby will out grow so quickly)
For more information please contact Kerri.
DO YOU OFFER DIGITALS ONLY?
Prints are included in all Kerri Goldsmith Photography Collections with matching digitals.
Why does Kerri include prints you ask…. well PRINTS are the ONLY guaranteed backup and the BEST archival way to keep your memories for your lifetime! Digital files at some point will most likely corrupt, or you accidentally delete files and then where are your memories! Once a digital file is lost it usually is LOST, you might recover from trash bin or data recovery (usually very costly) but you also may not!! How do you know if you can even open digital files in the future say when your baby is 18 years old with technology forever changing. Kerri supplies your digital copy on USB but stresses you make a copy and keep them in two places and remember to update saving as technology changes.
In short – Digital files are not archival, Printed photos are archival. Take good care of thes prints and they will last 75 – 100 years
If you don't want prints we can remove them from your Collection but there is NO change to the Collection pricing. [Remember I mentioned above why I include them!]
Most Collections include complimentary Wall Art credit and this value is only available to use at your Viewing Appointment.  It is not transferable to cash, digitals or Fine Art prints and if you don't use it ordering Wall Art it becomes void.
(Wall Art = Canvas, Framed Fine Art Prints, Framed Canvas, Wood Print, Metal Print, Acrylic Prints)
WHAT IS A SESSION FEE?
This fee is required to secure your booking and is non-refundable. It is a separate fee to your Collection. The fee covers pre-consultation & administration, session setup & session time, quality retouching & creative editing, viewing appointment, preparation of files for print & digital to USB and packaging ready for pick up.
NO DIGITALS or PRINTS are included in the Session Fee. The exception to this is if Kerri runs a Special Offer with inclusions.
Session Fee payment is required within 2 days when making a booking – this payment secures your date in Kerri's diary.
WHEN & HOW DO I PAY FOR MY PHOTOGRAPHS?
Payment for your Collection (Photos & Print products/Wall Art) is required at your Viewing Consultation.
This payment can be made by Bank Transfer, Cash, Credit Card.
If you require there is a Lay-By system to pay off your Collection with no additional fees – MUST be paid on a weekly or fortnight schedule. Your Collection is released on final payment.
DO YOU GIVE PRINT RELEASE FOR ME TO PRINT MY OWN?
Yes you will be given Print Release. But remember after all the money you are investing for high resolution, hand edited professional photographs to take them to a cheap print kiosk and print on cheap non-archival paper with the cheapest inks which results in discoloured mis toned prints that will probably fade. Is this really how you want to see your images displayed around your home?
PLEASE SEE SPECIFIC GENRE FOR OTHER FAQ's
Newborn
Maternity
Sitter
Cake Smash
Portrait/Children/Family
.