FAQ's – Sitter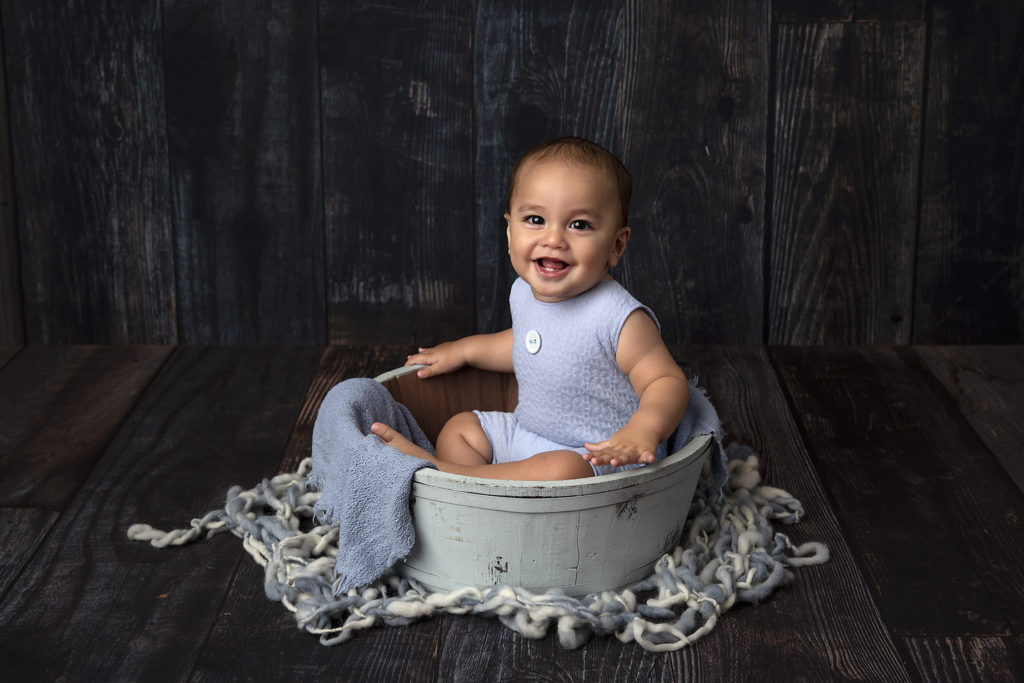 WHEN IS THE BEST TIME FOR CAPTURING THE SITTING MILESTONE?
This can depend on when your little one achieves sitting unaided! This can be between 6-9 months. It's best before they are crawling if possible as they love to show off and not distracted by 'getting away'.
WHAT TO EXPECT, WEAR OR BRING
Kerri has a nice range of sitter outfits for both girls and boys you are welcome to use during the session. If you have some favourite cute outfits please bring along and don't forget to iron them (if required) as it is hard to remove wrinkles and keep texture of fabric.
If they have a favourite toy please bring it to the session.
Kerri will have a range of props to use during the session and option to have 2 different backdrop scenes.
HOW LONG IS THIS SESSION?
Little ones have a short attention span so this session is aimed to be 30-45 minutes with giving them some breaks while Kerri changes the props or scene or an outfit change.
CAN FAMILY JOIN IN THIS SESSION?
This session is all about your little reaching their milestone of sitting and hence only includes your child.  If you are wanting family to join then book a Family Portrait Session
WHEN DO I SEE PHOTOS FROM MY SESSION?
Kerri will have you return to the studio to view your session photos 1-2 weeks after your session.  She will select the best images from your session, some will be fully edited and majority just soft-proofed.  At this Viewing appointment you will select your favourite images to equal your chosen Collection with the option to upgrade your package.  You will also select your favourites to print for Wall Art, Album or Desk display products. 
SOME OTHER FAQ's