Kerri Goldsmith Photography along with 10 other wonderful ladies in small business have teamed up to create an
AMAZING BUNDLE OF PRODUCTS and SERVICES
for our MOTHER'S DAY GIVEAWAY!!
All these lovely ladies attend either
Manly Creative Markets (Little Bayside Park, Manly)
or
Sundayz Markets (Rocks Riverside Park, Seventeen Mile Rocks)
so please support them when visiting these markets!!
---
Would you love to be the lucky Mum to win this fabulous prize?? Or win to gift to your Mum??
---
All you need to do is fill in the form below AND support each small business by liking their social media pages!
We'd love it if you help spread the word by tagging or tellingIndependent other Mums who you think deserve to win this amazing bundle of products and services.
For each tagged person who enters you receive another entry!!!
---
UPDATED WITH EXTRA DONATION
Prize Pool valued $1590.00 NOW $1640.00!!
---
---
Also available are TEN (10) GIFT VOUCHERS valued at $515.00 available for low price of $75.00!!
Voucher information listed below Major Prize Pool
---
---
MAJOR PRIZE valued around $1440 NOW $1490
Kerri Goldsmith Photography – Facebook / Instagram
Portrait session for Mum and family
Session Fee $150 (incl Pre-consultation, 30-45 minute photography session, Design & viewing appointment)
8 high-resolution hand edited digital files supplied via download
5"x7" matching set Lustre Photo prints
8"x12" Matt Fine Art Rag Cotton print
$250 Print Credit* towards Wall Art
Value $1050 [Kerri found at Manly Creative Markets & Sundayz Markets]
Following your session in 1-3 weeks, I will have you return to my studio
for your cinematic Design & Viewing appointment where you will choose your favourite images and Wall Art.
*Print credit towards Wall Art Print Product (Canvas, Framed Print, Wood, Acrylic, Metal)
Option to purchase extra Wall Art Products &/OR update Collection separately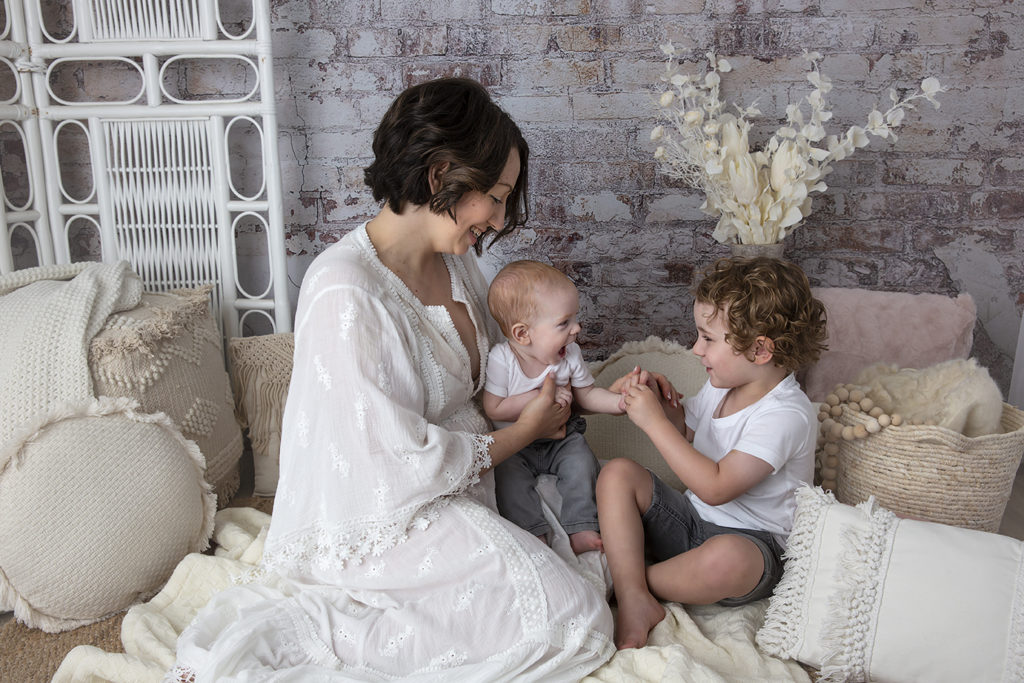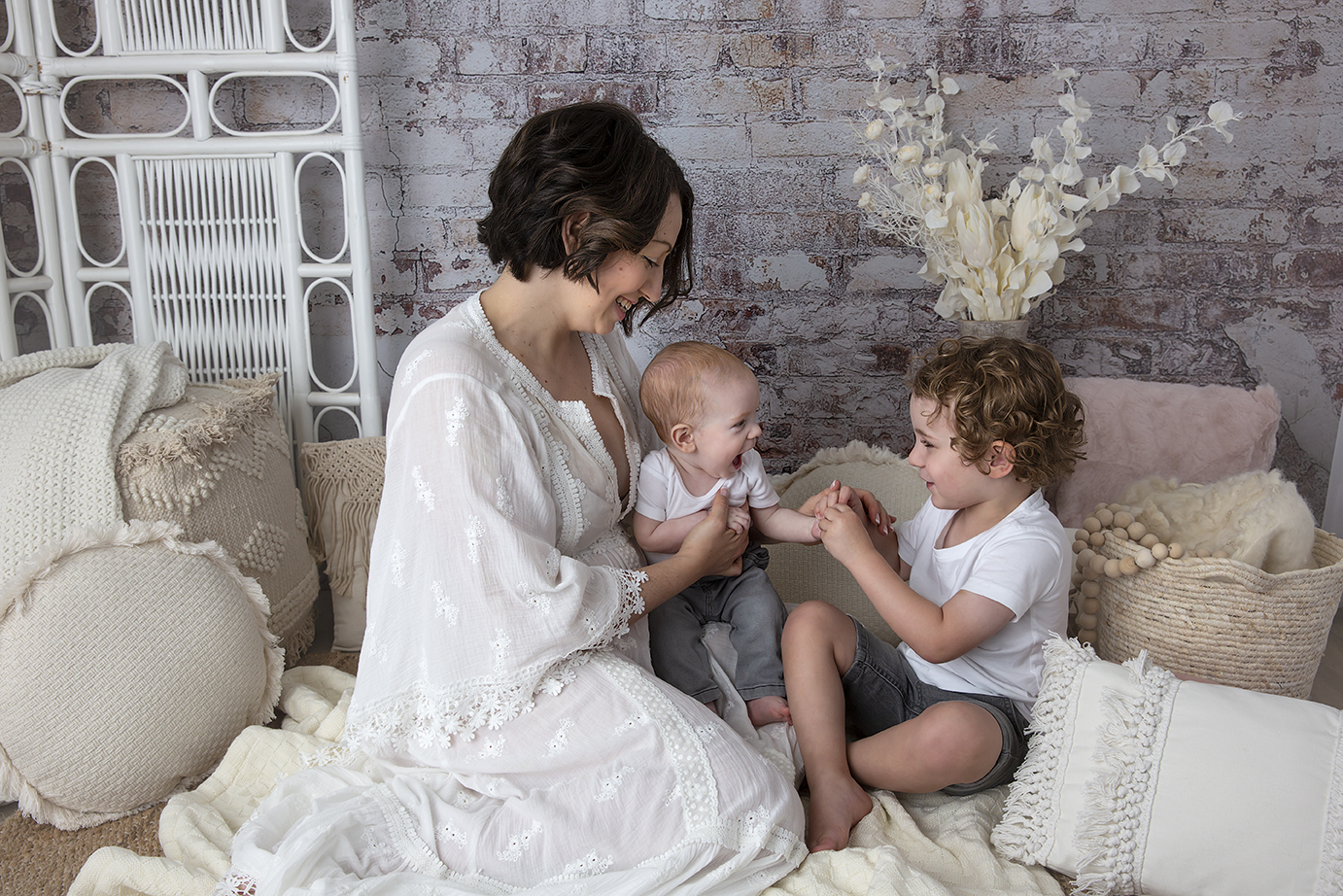 ---
---
Mix for Colour & Honeys Plant Climbers team together for beautiful indoor plants & earrings –
Mix for Colours – Facebook / Instagram
Mint Ripple Pot $39
Tyna Splash Dangles $25
Aurora Studs $10
Honeys Plant Climbers – Facebook / Instagram
Mint Green Hex Plant Climber $30
Epipremnum 'Marble Queen' Devils Ivy $15
Value $119 [Bec & Eliza found at Manly Creative Markets]
Honeys Plant Climbers & Mix for Colour have joined forces to give you the opportunity along with Kerri Goldsmith Photography to win this fantastic gift pack.
Mix for Colour is owned by Bec, a Brisbane bayside artist. She creates unique artisan pots, original art, earrings and jewellery. Be sure to like her page for upcoming market dates, and specials @mix.for.colour
Do your plants need a little help to grow proud and strong? Are you looking for new ways to dress your plants up to suit your decor? Look no further than Honeys Plant Climbers for a large range of high-quality, laser-cut acrylic plant climbers.
Love and Light Home Fragrances – Facebook / Instagram
Soy candle – Watermelon & Lemonade
Value $35 [Krystal found at Manly Creative Markets]
We are a small Brisbane-based family-owned business that is proud to offer you the most beautiful home fragrances in a select range of unique glassware and vessels. We are proud to say that all of our products are vegan and our candles are made using only the purest form of soy wax along with high quality fragrances with many of them containing a high percentage of essential oils. All products at Love & Light are hand poured with love and care by Krystal and takes great care and attention to detail when producing these for you.
Krystal is obsessed with finding beautiful unique glassware and each vessel is handpicked, and with the minimal or removable labeling, they will make a perfect addition in any home or space. Not only will you get a beautiful candle, but also a unique piece to now reuse around your home once your candle comes to an end.
Dee's Beauty Chair – Facebook
Voucher towards lash services, facial or products with Nutrimetics
Value $100 [Danielle found at Manly Creative Markets]
Welcome to my Beauty Chair! I am a fully qualified lash technician and am the proud owner of a beauty studio in Belmont Brisbane. I currently offer the following services;- Lash extensions (Classic only) – Full set and refills- Lash lift and/or tint- Professional facial.
Alongside the above services, I am Nutrimetics consultant. I am really proud to be a part of this company and something special. The quality of Nutrimetics is award winning and the products really speak for themselves

K2K Collaborative Resin Jewellery and Art – Facebook / Instagram
Cup and coaster in new alcohol ink range
2 pairs sparkly earrings
Value $35 [Jas & Kerryn found at Manly Creative Markets]
Explore a range of homemade, creative art projects and jewellery created by Kerryn and Jas (a Mum and Daughter team)
Pam's Jewellery Garden – Facebook
Amethyst Gems & Crystals Necklace
Value $30 [Pam found at Manly Creative Markets]
One of a kind hand made jewellery from natural Gemstones, Swarovski Crystals, Oyster Shell and Freshwater Pearls and Lampwork beads, using non allergic sterling silver and stainless steel fittings.
Gypsies & Dragonflies – Facebook / Instagram
Aquamarine Green-Blue crystal necklace
Value $30 [Dee found at both Manly Creative Markets & Sundayz Markets]
Gypsies & Dragonflies offers Clothing size 6-26, Homewares, Crystals, Handmade Items & More. Beautiful items with affordable pricing for you to enjoy.
This beautiful Aquamarine Gree-Blue crystal neck is a Stone of courage, reduces stress & quietens the mind. Harmonises surroundings, brings tolerance of others, support when feeling overwhelmed. Healing – useful for sore throats, swollen glands and thyroid problems. (Chain stainless steel)
Linda Twidale – Norwex Independent Consultant – Facebook
Optic Scarf (clean your glasses)
Value $24 [Linda found at Sundayz Markets]
The scratch-resistant Optic Scarf is an easy way to clean your glasses, mobile phone screens, jewellery & other accessories. It's made from super-soft microfibre to gently remove oil, dust, dirt, lint & grime. The convenient silvertone clip attaches to your purse or bag
Sharon Sawtell – Flavourista Independent Consultant – Facebook / Instagram
Desert Rose dukkah
Carmel Topping
Value $35 [Sharon found at Sundayz Markets]
Independent Flavourista consultant. We have an amazing range of Spices, Salts, Teas, Lush Chocolate Powders, Dukkahs, Olive Oils, Balsamic Vinegars, Dessert Sauces & Toppings. Also offering Gluten and Nut Free products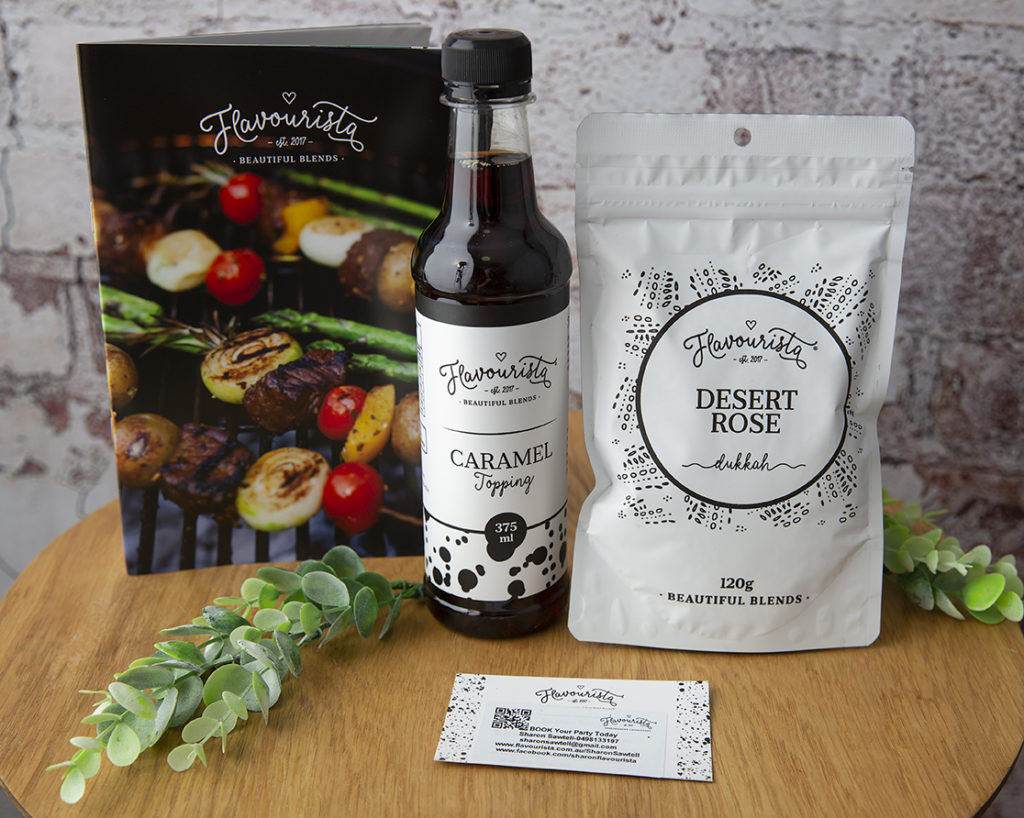 Evie's Sweets – Facebook
Coconut Ice Cubes
Rocky Road Bites
Value [Evie found at Sundayz Markets]
Evie's Sweets sell a variety of imported and local sweets with a selection of handmade confectionery at select festivals throughout southeast Queensland. Look out for 'The Lolly Shoppe' sign.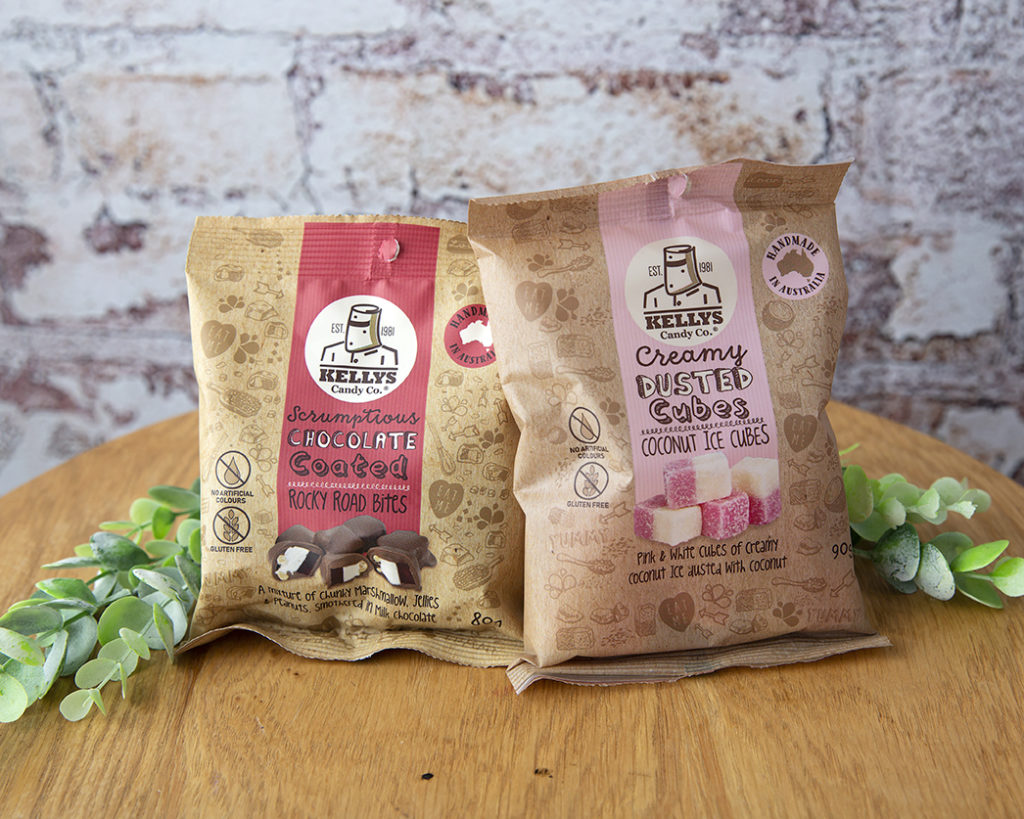 S & S Timber Design – Facebook
Timber serving tray
Value $50 [Sue & Scott found at Manly Creative Markets]
Handmade timber cutting and service boards, coffee tables and all things made from wood and resin. Electric burning and resin river tables.
---
---
RUNNER-UP PRIZE
Mini Session 15-30 minute Portrait studio session

5 – 5″x7″ Lustre Photo prints only

Value $150

Option to upgrade
---
---
TO ENTER:
Fill in the entry form below & like the social media pages of ALL these other amazing Mums to be eligible to win this amazing bundle of prizes! Remember you are supporting Mums in business!!
& don't forget to tell your friends & family!
Read the Terms & Conditions!
---
BONUS EXTRA
TEN (10) GIFT VOUCHERS AVAILABLE TO PURCHASE FOR ONLY $75.00 (VALUE $515.00)
This Gift Voucher offer includes the following:
Session Fee $150

Pre-consultation, Design and Viewing appointment

BONUS*

8″x12″ Matt Fine Art Rag Cotton Print (value $100)

BONUS*

14″ Wood Print (value $265) – comes with 35-year workmanship warranty

Digital images NOT included

Collections start from $700

Available to use for Newborn, Portrait or Milestone sessions

Valid for 2 years from the date of purchase

[* Bonus products excluded with Budget Collection]
---
TERMS & CONDITIONS
Please read the full entry terms & conditions
One entry per family, unless someone you tag enters too & you will score a Bonus entry! So encourage others to enter!
Entry runs until 10pm Friday 7th May 2021.
The winner will be notified on Mother's Day – Sunday 9th May (once clarified with each business) & announced on Facebook.
The Grand Prize total included value is $1440 $1490 and is made up of an all-inclusive photography experience with Kerri Goldsmith Photography along with the other 10 11 prizes supplied by:- Mix for Colour; Honeys Plant Climbers; Love and Light Home Fragrances; Dee's Beauty Chair; K2K Collaborative; Pam's Jewellery Garden; Gypsies & Dragonflies; Linda Twidale Norwex Independent Consultant; Sharon Sawtell Flavourista Independent Consultant; Evie's Sweets.
Runner-Up prize – Mini session with prints only value $150
The winner will need to organize with Kerri Goldsmith Photography how to receive all Prize products within 4 working days.
The Main Photography prize for Mum and family includes: Session Fee, a pre-session consultation, 30-45 minutes styled photography session, a Design & Viewing appointment, and 8 high-resolution digital files supplied via Dropbox download, matching 5"x7" photo prints, 8"x12" Matt Fine Art Rag Cotton print + a $200 print credit towards Wall Art products.
The Main prize photography session is to be held at my home studio in Wishart, or an outdoor location within 25km of the studio before 30th October 2021.
The Main prize winner must agree to share images online for promotional purposes of Kerri Goldsmith Photography.
The winners must be able to attend our studio or outdoor location and must sign a model release stating photographs taken may be used by Kerri Goldsmith Photography for advertising, social media, studio samples, competitions, website/blog.
If you chose to purchase a Special Gift Voucher, an invoice will be sent for $75 (with a value of $515) to be paid within 2 working days or offer moves to next in line. This voucher does NOT include digital images & is Non-refundable. (Families spend on average $700-$1300).
Special Gift Voucher has 2-year expiry from the date of purchase and will NOT be extended beyond that date.
Main Photography Prize & Print Credit is not redeemable for cash.
Special Gift Voucher offer can be gifted to another person or family & is not redeemable for cash.
By entering this competition, you agree to be added to the mailing list for each small business providing prizes. We promise to never spam you, and you can later opt-out any time. This will NOT be shared beyond the donor prize businesses.
By entering this competition you MUST 'like'/'follow' all other 11 small business in recognition of their donation – remember these ladies are all small businesses supporting their families.
Entrant must be over 18 years of age.
Competition not affiliated with any social media forms, Facebook or Instagram.
The promotor's decision is final and no other correspondence will be entered into.