The RISE International Photography Awards is a photography awards system aimed at seeing entrants elevate their work each year.
Founded by Kelly Brown (here in Australia) and held annually, they are open to all photographers worldwide, with many who I aspire to reach their level of expertise. The entrants are assessed by a panel of around 36 highly experienced photographers from all around the world. The higher scoring images are awarded a Bronze, Silver, or Gold and images must be all the original work of the entrant.
---
This year was my first time entering The Rise International Photography Awards and last night (16th October 2020) the results were released.
I'm so proud and excited to announce I received FIVE BRONZE AWARDS!! (& another only half a point off)
I entered 3 categories and below are my winning entries
---
N e w b o r n
My newborn winning entries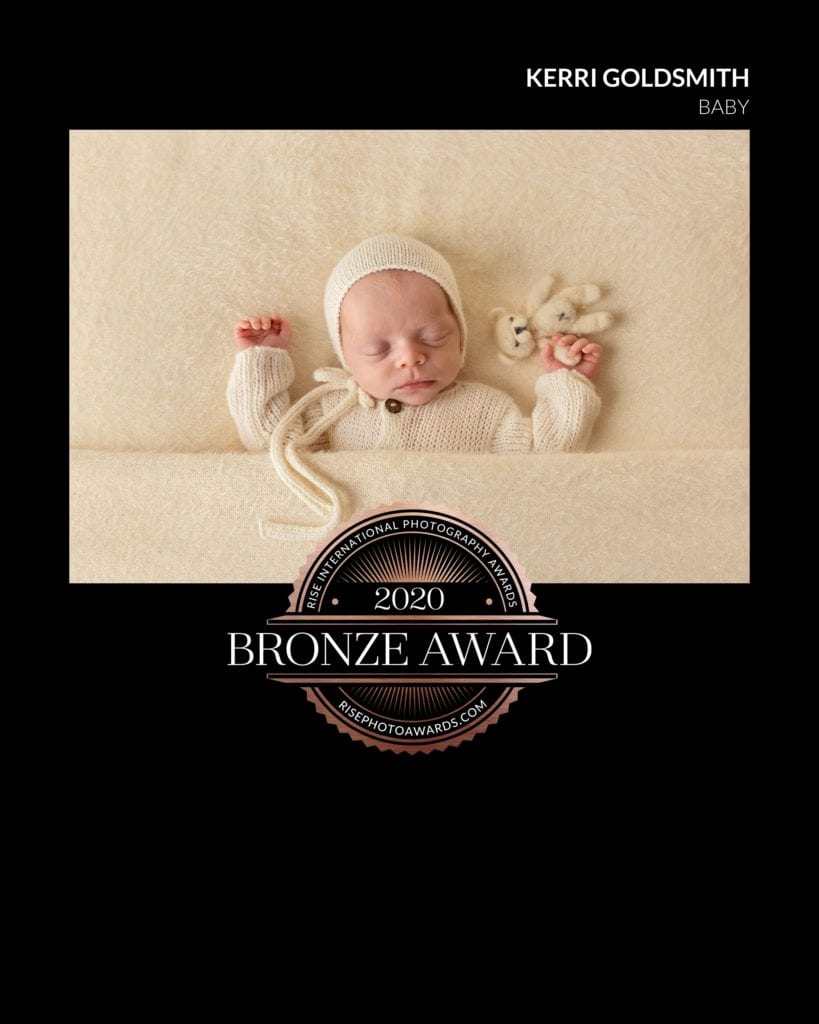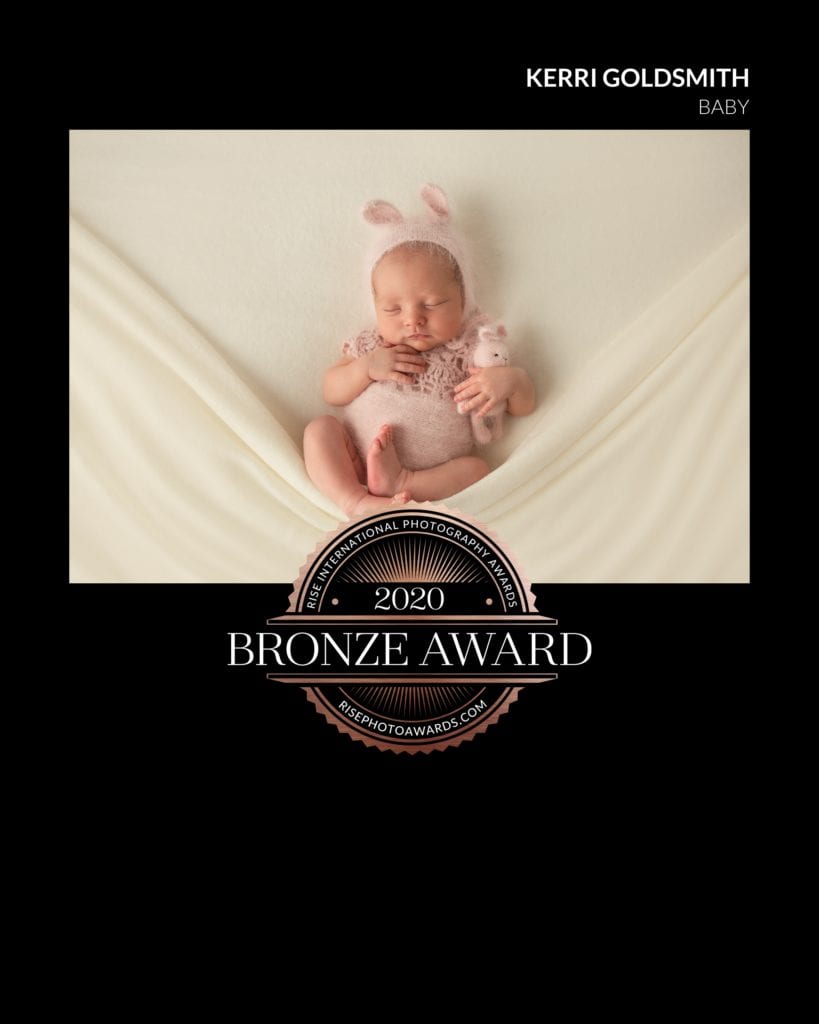 ---
M a t e r n i t y
My maternity winning image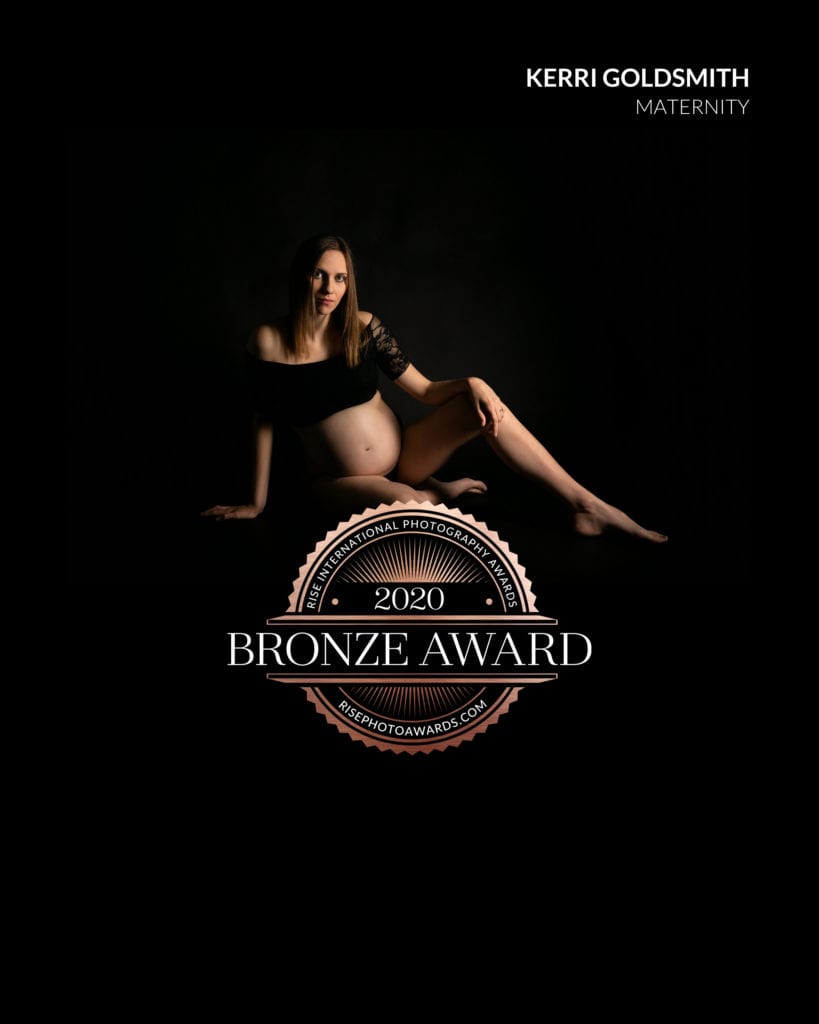 ---
C h i l d r e n
My children winning image
---
I only decided to enter in the final days before The RISE International Awards closed, so perhaps next year I will be more confident to enter and maybe I'll start planning now. Comments from the judges is what helps you learn and grow. To all the photographers who achieved Awards – congratulations!.
These awards demonstrate my work is at Industry Standard and as such for my clients and potential clients this gives the confidence when booking me to photograph your newborns, pregnancy and children that you are getting quality work.
Are you interested in booking a session with Kerri Goldsmith Photography? I'd love to capture special memories for you!